What led to the death of Grant Wahl? Exclusive details here!
Who is Grant Wahl?
December 2, 1973, Grant Wahl was born in Mission, Kansas.  He attended Shawnee Mission East High School. He was an Eagle Scout. He went on to study at Princeton University, In 1996 , he earned a Bachelor of Arts in Politics.
His Sports Illustrated career mainly focused on college basketball and soccer in the United States. Wahl ran for the FIFA presidency in 2011, but withdrew his campaign after failing to receive an endorsement from a football association. He left Sports Illustrated in 2020 and founded his own podcast and Substack newsletter.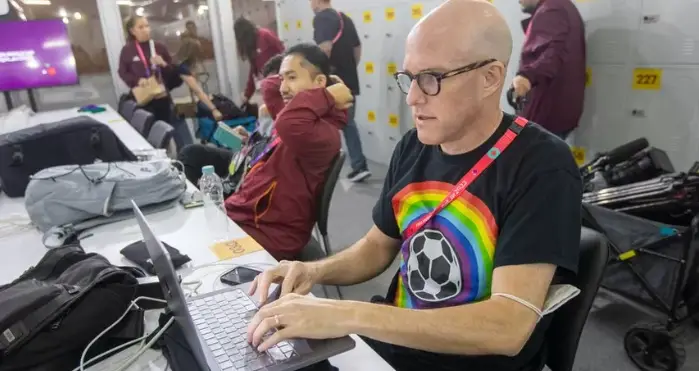 The death of Grant Wahl
Wahl's untimely death in Qatar, where he was writing daily World Cup stories for his own subscription website on Substack, shocked the soccer world. Wahl collapsed in the press box during extra time of the Argentina-Netherlands match on Saturday, and died in a Qatar hospital. Wahl was working around-the-clock in Qatar and had been sick during his time there. "My body finally broke down on me," he wrote on Dec. 5. "Three weeks of little sleep, high stress and lots of work can do that to you. What had been a cold over the last 10 days turned into something more severe on the night of the USA-Netherlands game, and I could feel my upper chest take on a new level of pressure and discomfort. I didn't have Covid (I test regularly here), but I went into the medical clinic at the main media center today, and they said I probably have bronchitis. They gave me a course of antibiotics and some heavy-duty cough syrup, and I'm already feeling a bit better just a few hours later. But still: No bueno."
"I'm coughing a lot," Wahl also said in a podcast before he died. "It sounds like a death rattle sometimes."
Tributes
Moments after it was reported that esteemed sports journalist Grant Wahl had died while covering the World Cup in Qatar, tributes to the CBS Sports contributor began pouring in online.
Tennis legend and gender equality advocate Billie Jean King responded to the news by tweeting: "Heartbreaking to hear of the death of Grant Wahl. A talented journalist, Grant was an advocate for the LGBTQ community & a prominent voice for women's soccer. He used his platform to elevate those whose stories needed telling. Prayers for his family."
U.S. Men's National Team captain Tyler Adams also took to Twitter to express his sympathy, writing, "On behalf of myself and the @USMNT, we offer our deepest sympathy to @celinegounder & all those who mourn the loss of Grant Wahl. As players we have a tremendous amount of respect for the work of journalists, & Grant's was a giant voice in soccer that has tragically fallen silent."
In a tweet, Wahl's wife, Dr. Celine Gounder, a medical contributor for CBS News, said that she was "in complete shock" and thanked Wahl's "soccer family" and their friends for their support.
The U.S. Soccer Federation said in a statement that the "entire U.S. soccer family is heartbroken" by Wahl's death. "Grant's passion for soccer and commitment to elevating its profile across our sporting landscape played a major role in helping to drive interest and respect for our beautiful game. As important, Grant's belief in the power of the game to advance human rights was, and will remain, an inspiration to all."
FIFA president Gianni Infantino expressed "disbelief and immense sadness," adding, "his love for football was immense and his reporting will be missed by all who follow the global game."
Prior to Saturday's quarterfinal match between England and France, FIFA paid tribute to Wahl on the video screens of Al Bayt Stadium.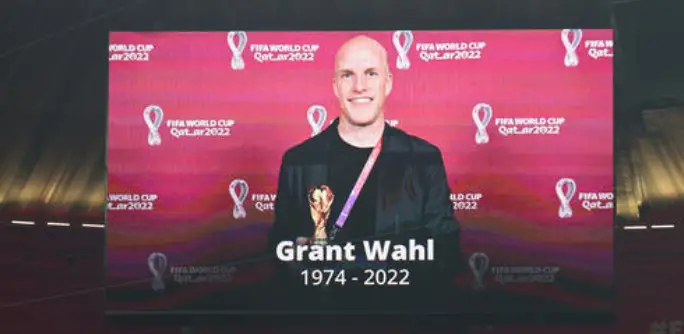 "Through his work, Grant shared his love of football with millions," the stadium's public address announcer said in a statement. "FIFA and the world of football expresses sincere condolences to his wife Céline, his family and friends at this most difficult time."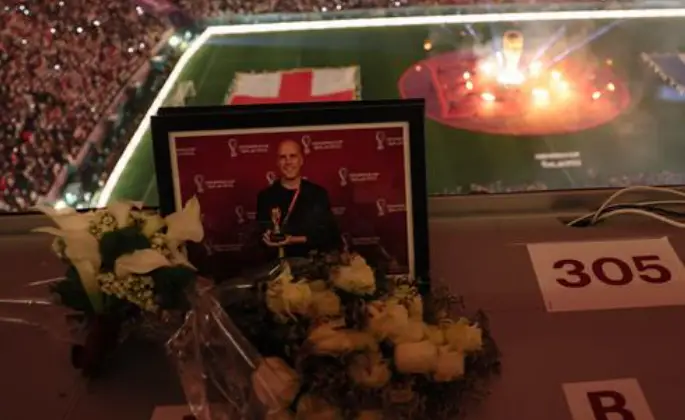 Last Updated on December 11, 2022 by Loveth