Who is Diana Boluarte? What year did she embark on a journey of politics? Read this article to know!
All you need to know about Diana Boluarte
Dina Boluarte was born on May 31, 1962, in Charwanka, Apurimac. She graduated from San Martín de Porres as a lawyer and completed her postgraduate studies at the San Martin.
Dina Ercilia Boluarte Zegarra, 60, graduated in Law from the San Martín de Porres Private University, where she also obtained her Master's degree in Notarial and Registry Law, according to her resume.
She began her political career in 2007, at the National Registry of Identification and Civil Status in Surco, as an advisor to senior management and, later, as the head of the local office.
In 2018, she was a candidate for mayor of Surquillo with the Peru Libre Party. Two years later, in 2020, she ran in extraordinary parliamentary elections, but she lost.
During the 2021 general elections, Boluarte was a candidate for vice presidency for the Peru Libre party and Castillo's running mate. Castillo won the contest in a second round of voting with 8,836,380 votes, according to the National Election Jury (JNE).
On July 29, 2021, she was sworn in as Minister for Development and Social Inclusion, a position she held until November 25, 2022, when she presented her resignation after the appointment of Betssy Chávez as president of the Council of Ministers.
"Today I have made the decision not to continue in the next ministerial cabinet. After deep reflection, I have no doubt that the current polarization harms everyone, especially the ordinary citizen who seeks to get out of the political and economic crisis," Boluarte, who did not leave the vice presidency, wrote in a tweet at the time.
On 23 January 2022, during an interview with La República, Boluarte stated that she never embraced the ideology of Free Peru. The party's general secretary, Vladimir Cerrón, subsequently expelled Boluarte from Free Peru and posted on Twitter, "Always loyal, traitors never." Cerrón also claimed that Boluarte's comment threatened party unity.
On 25 November 2022, she resigned from her position as the minister of Development and Social Inclusion, but remained as first vice president.
President Diana Boluarte
Boluarte was hastily sworn in as Peru's first female president on 7 December,2022 just hours after Castillo, who faced a series of corruption probes into himself and his family, was removed in an impeachment vote by Congress.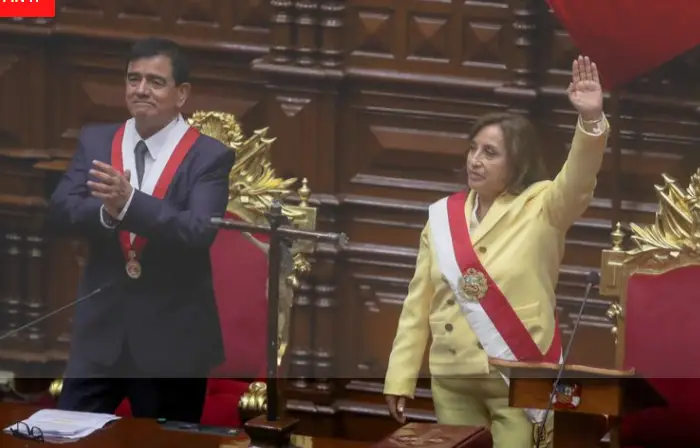 Castillo had tried to head off that vote – the third against him since he took office 18 months ago – by trying to dissolve the legislature and announcing he would rule by decree. But lawmakers voted to fire him anyway.
Peru's attorney general has confirmed the left-wing rural teacher is being investigated on allegations of "rebellion" and "conspiracy".
In her first speech to the Congress, she denounced President Castillo and declared her will to form a national unity government to resolve the present political crisis.
She said she would govern until July 2026, which is when Mr Castillo's presidency would have ended.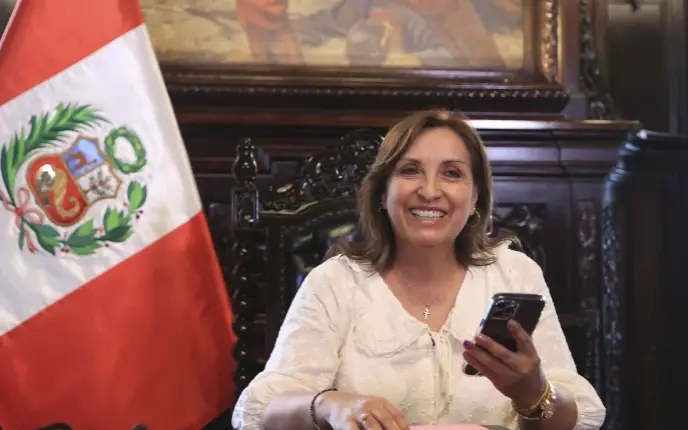 Last Updated on December 12, 2022 by Loveth