What led to the impeachment of Pedro Castillo? Is the judgement of the congress fair? Read exclusive details here!
Who is Pedro Castillo?
Pedro Castillo was born on october 19,1969 into a poor family in Puña, Cajamarca, Castillo began working in Peru's informal economy as a teenager to earn funds for his studies in education and later returned to his hometown to become a primary school teacher. He attained political prominence as a leading figure in a school teachers' strike in 2017 and ran in the 2021 presidential election as the candidate of the Free Peru party. Castillo's involvement in the teachers' strike raised his political profile. He was later recruited by the small socialist party Perú Libre (Free Peru) to become its candidate in the 2021 presidential election. Having never held elective office and with little urban support, Castillo was initially viewed as a long shot in the crowded field of 18 candidates. His campaign soon gained traction, however, as he tapped into voter anger over inequality in the country—a problem that had been worsened by the devastating economic consequences of the COVID-19 pandemic. Castillo's campaign slogan, "No more poor in a rich country," echoed his pledge to make certain that profits from the country's lucrative mineral industries would be shared by all Peruvians. Among other proposals, he also promised to initiate the drafting of a new constitution. Castillo cut a colorful figure as he campaigned wearing a wide-brimmed straw hat that was typical of the Cajamarca region. Many rural voters came to identify with him, and he emerged as the surprise winner in the first round of presidential voting in April 2021. Since no candidate achieved the necessary 50 percent of the vote to win the election outright, Castillo advanced to a runoff against the second-place finisher, conservative congresswoman Keiko Fujimori.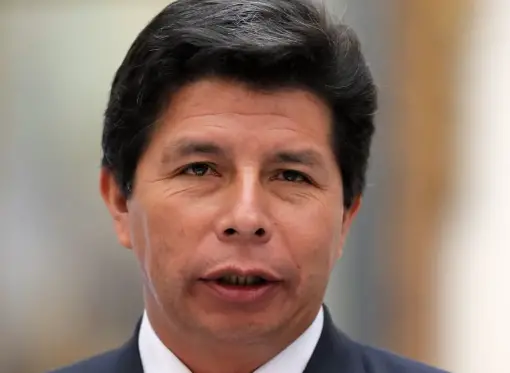 Why Was Pedro Castillo Impeached?
Pedro Castillo announced plans to "temporarily" dissolve the legislature and rule by decree to "re-establish the rule of law and democracy" in Peru.
The move was widely condemned as an attempted "coup". Several government ministers resigned in protest and the Congress quickly held an impeachment trial, overwhelmingly voting to remove Castillo with 101 votes out of a total of 130.
"We condemn the violation of constitutional order," federal prosecutors said in a statement.
"Peru's political constitution enshrines the separation of powers and establishes that Peru is a democratic and sovereign Republic. No authority can put itself above the Constitution and must comply with constitutional mandates."
It was the third time that Castillo faced an impeachment attempt since he came to office in July 2021.
Why Was He Arrested?
After the impeachment vote, Castillo was arrested as he was travelling to the Mexican embassy to request asylum, according to a police report published by the local press. Videos and pictures circulating on social media appeared to show police intercepting his car to take him into custody.
Castillo was transferred to a police facility in eastern Lima where corruption-convicted former President Alberto Fujimori, who was removed by Congress in 2000, is serving out his sentence.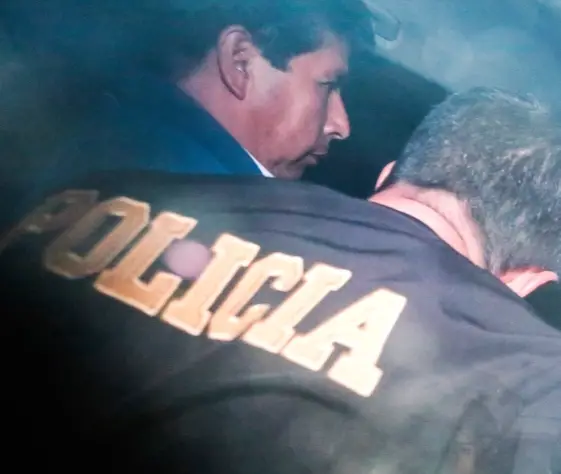 Last Updated on December 12, 2022 by Loveth