Did you receive a mail about a class action on the settlement  to resolve claims that accused Turkish airline of failing to refund flights canceled during the COVID-19 pandemic? This review will help you partake in the class action settlement after confirming the authenticity of the mail.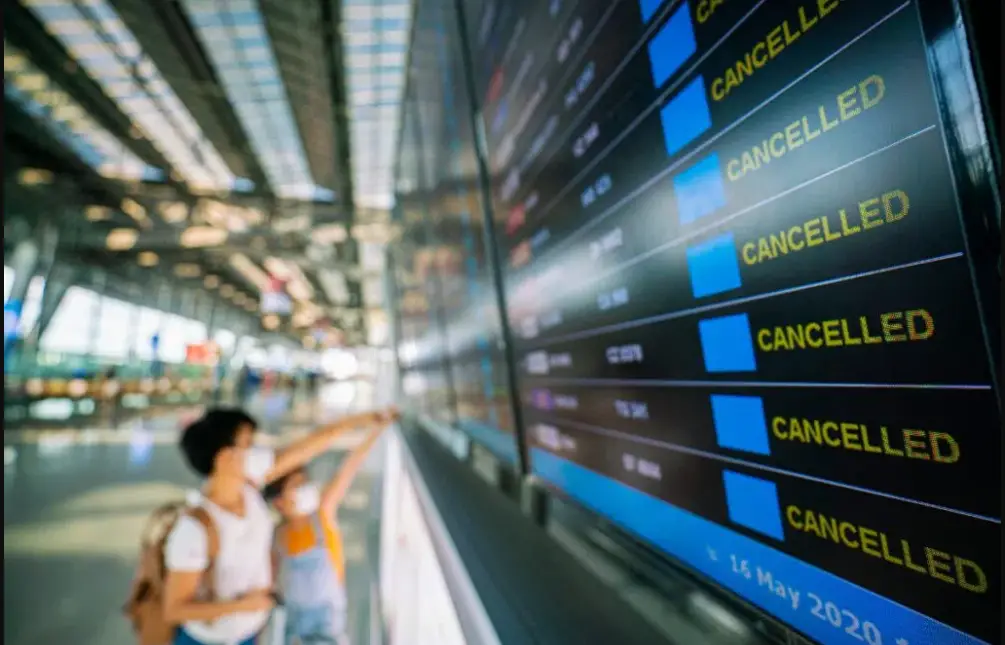 What Is Turkish Airlines flight cancellations Class Action Settlement?
The plaintiffs in a class action lawsuit alleged Turkish Airlines failed to refund them — or failed to provide a refund in a reasonable amount of time — for flights canceled due to the pandemic.
Turkish Airlines, founded in May 1933, operates flights to 267 domestic and international destinations, according to the company's website.
Turkish Airlines has agreed to a settlement resolving a class action lawsuit that accused the airline of failing to refund flights canceled during the COVID-19 pandemic. The name of the case is Sholopa, et al. v. Turk Hava Yollari AO d/b/a Turkish Airlines, et al., Case No. 1:20-cv-03294-ALC, in the U.S. District Court for the Southern District of New York.
What Is This Class Action All About?
Turkish Airlines denies any wrongdoing but has agreed to the settlement to avoid the cost and uncertainty of further litigation.
Under the terms of the Turkish Airlines cancellations settlement, class members who have not received a refund may file a claim to receive a full refund plus an interest payment of 1% of the unused ticket price or, in the case of partially used tickets, 1% of the price of the unused segment.
Refunds and payments to class members who have not received a refund are not subject to a cap.
Class members who have already received a refund and submit a claim form can select either $10 cash or a $45 voucher for future travel on Turkish Airlines. If the total value of these claims exceeds $1 million, the cash and voucher amounts may be proportionately reduced.
Who Is Eligible?
The settlement benefits all U.S. residents who purchased tickets for travel on a Turkish Airlines flight scheduled to operate to, from or within the U.S. between March 1, 2020, and Dec. 31, 2021, whose flights were canceled by Turkish Airlines, where the customer did not cancel the flight or fail to show for the first leg of the flight before the cancellation of a later leg, did not request and receive a voucher or rebooking from Turkish Airlines and did not request and receive a chargeback from their credit card provider for the full amount of the flight canceled by Turkish Airlines.
 How To Be Part of This Settlement
For a class member to partake in this settlement, they must submit their claim forms by Aug. 18, 2023.
The deadline to opt out of or object to the settlement is July 17, 2023. The settlement website is TASettlement.com.
What Is The Pay For This Settlement?
The pay for this settlement is up to $10 cash or $45 voucher and If you did not receive a notice by email or mail, then you must enter your ticket reservation number(s) when you submit your claim. Proof of purchase is not required, although all claims are subject to audit, and the administrator may request additional proof to validate claims.
Conclusion
As you submit your claim to the settlement website TASettlement.com, just like Ocala & Florida illegal fire service class action settlement we have reviewed , you're doing so under penalty of perjury. You are also harming other eligible Class Members by submitting a fraudulent claim. A final approval hearing in the Turkish Airlines cancellations settlement is scheduled for Aug. 24, 2023.
Last Updated on May 22, 2023 by Precious