Are you a fan of the popular musician Christine Mcvie? Is the current news about her death true? Find out more about her.
A Brief History Of Christine Mcvie:
McVie was born on 12 July 1943 in the Lake District village of Bouth, she grew up in the Bearwood area of Smethwick near Birmingham. Her father, Cyril, was a college professor and concert violinist, and mother Beatrice (called Tee) was a medium, a psychic and a faith healer. Her grandfather had played the organ in Westminster Abbey. At the age of 4 Christine was introduced to the piano, she did not take music serious until she was 11. Christine continued classical music lessons until the age of 15, when her older brother, John, brought home a Fats Domino songbook which transformed her musical interest from classical music to rock n' roll. Other early influences include The Everly Brothers and The Beatles.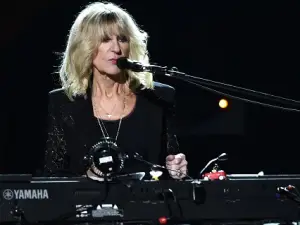 Her Death:
Her passing was announced in a short statement by her family on social media: "On behalf of Christine McVie's family, it is with a heavy heart we are informing you of Christine's death. She passed away peacefully at the hospital this morning, Wednesday, November 30th, 2022, following a short illness. She was in the company of her family. We kindly ask that you respect the family's privacy at this extremely painful time, and we would like everyone to keep Christine in their hearts and remember the life of an incredible human being and revered musician who was loved universally. RIP Christine McVie."
The remaining members of Fleetwood Mac issued a joint statement as well: "There are no words to describe our sadness at the passing of Christine McVie. She was truly one-of-a-kind, special, and talented beyond measure. She was the best musician anyone could have in their band and the best friend anyone could have in their life. We are so lucky to have a life with her. Individually and together, we cherished Christine deeply and are thankful for the amazing memories we have. She will be so missed."
A cause of death was not revealed, but in June, she revealed to Rolling Stone that she was in poor health and suffering from issues with her back.
Last Updated on December 4, 2022 by Loveth