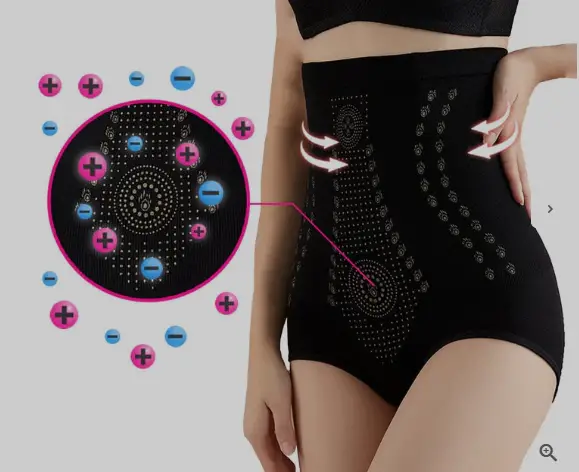 Heard of Ionstech Unique Fiber Restoration Shaper? Do you desire the perfect shape for your body? Do you want to lift your hips? Sound good to be true? Let's read Ionstech Unique Fiber Restoration Shaper reviews to find out everything about this product whether to shop or not.
In this post, you are assured of getting an opener on the product. Let's read.
About Ionstech Unique Fiber Restoration Shaper
The Ionstech Unique Fiber Restoration Shaper is designed with a comfortable unique fiber radiating ions which help with body weight loss. It comes with a body-forming properties that help you get the perfect shape you want for your body without much effort.
With the body Ionstech Unique shaper, it promises to prevent external substances from entering and breeding in your intimate parts. It is suitable for long-term sitting, a little belly and postpartum recovery body.
Inasmuch as the product appears legit, this review is for you to know if the product is worth buying or not. More so, this review will expose all that is needed to know about this product.
Features
Elastic materials
Suitable Weight: 40kg-80kg
Breathable
Variety of colors
Benefits of IONSTech Unique Body Shaper
It shapes and forms waist and hips
Helps burn fat
Boosts blood flow & circulation
Improves digestive function
Suitable for all body types
Drawbacks
Negative feedbacks detected online
False weight loss claim
Does Ionstech Unique Fiber Restoration Shaper Work?
Ionstech Unique Shaper claims to give you the perfect body shape effortlessly and promotes fat burn. In all its presentations, the product has gathered negative customers' feedbacks on Amazon with some shoppers showing dissatisfaction on its false advertisement.
This is nothing like advertising IONSTech Unique Fiber Restoration Shaper.

Just brown dots painted on elastic fabric. So not worth the money.
Don't buy

Jenner
Just so you are aware, external reviews are based on real experiences that help in learning about the product before shopping.
Why Fat Get Stored In The Belly Faster?
Have you asked yourself why fat stores in your belly? Many women will notice an increase in belly fat as they get older despite gaining weight. The reason for that can be caused by poor circulation and the metabolism slowing down when getting older.
That is not all, poor digestive and blood circulation can all speed up fat being stored in the belly. 
Final Thoughts:
Ionstech Unique shaper claims to give hips a good lift, reshape curves and burn fat. Considering the body shaper, it can be used by women. However, we would advise buyers to research thoroughly to avoid purchasing fake body shapers online.
Have you purchased this product before? Kindly share your experience in the comment section below. Thank you!
Heard of Bliss-skin-tag, Pocoskin-Green-Tea-Mask , Hurricane Freeze? Read reviews.