France And Argentina Clash In 2022 Fifa World Cup Final
France has set a date for the Fifa World cup final showdown with Argentina
Argentina booked their spot in Sunday's Fifa World Cup final after beating Croatia 3-0 .France, on the other hand, saw off Morocco in an intense, back-and-forth showdown at the Al Bayt Stadium, beating the North African country 2-0.
Lionel Messi and Argentina will take on Kylian Mbappe and defending champions France on Dec. 18 at the Lusail iconic stadium in Doha.
France (1998, 2018) and Argentina (1978, 1986) will be fighting for their third Fifa World Cup title. Only Germany, Italy with four, and Brazil (five) have more than these two sides. Les Bleus(France)and La Albiceleste(Argentina) will also be looking to win their second title as non-hosts, with both of Sunday's finalists each having won their first on home soil.
For the first time since 1962, there is a chance the holders will defend their title, with no team since Brazil able to pull it off. While Didier Deschamps, the Les Bleus boss is going for his third title, his second while in charge of the national team.
For Argentina, the doubts about whether or not Lionel Messi cares about the national team have surely been put to bed.
It is increasingly looking like the script has already been written. In his last World Cup, arguably one of the greatest player of all time looks closer than ever even in the 2014 final to securing the ultimate glory.
This will be the fourth time both sides have played in a World Cup match. Argentina beat France in the group stage in 1930 and 1978, while France beat them in a round of 16 game four years ago where they went on to lift the title. Overall, Argentina leads the head-to-head series with six wins,four losses and three draws.
Both teams are star studded but all eyes will be on Messi and Mbappe. Not only are they teammates at PSG, but they lead the Golden Boot race as the tournament's top scorer with five goals each.Kylian Mbappe will be looking to become the second youngest player with two World Cup titles to his name. It would be an impressive accomplishment for the 23-year-old, with only Pele (two-times winner by age 22) ahead of him.
France head coach, Didier Deschamps, has revealed that his players will try to lock down Argentina captain Lionel Messi's when both teams clash in the 2022 FIFA World Cup final in Qatar on Sunday.He said this during his post-match press conference after France defeated Morocco 2-0 in the World Cup semi-final tie on Wednesday night.
Messi Vs Mbappe
Sunday's game will be seen by many as a battle between Lionel Messi and Kylian Mbappe. King vs heir to the throne. What a World Cup final story line.
Both men shone the last time that France played Argentina in the World Cup.The player widely regarded as the greatest of his generation will face the man expected to be the best of his generation in an exciting battle.
Lionel Messi would have a lot to prove on Sunday evening. Having won every possible trophy a world cup trophy is still missing from his trophy cabinet.The seven time balon d'or winner could cement his status as the greatest player of all time if he can lead his team to a win over Les blues, but a win over the French national team would not be an easy task with the fearless Kylian Mbappe leading the front line.Both players have 5 goals each and would be vying for the golden ball and golden boot.
Kylian Mbappe will also be looking for something of a symbolic changing of the guard as the 23-year-old looks to prove once and for all he is now the world's best.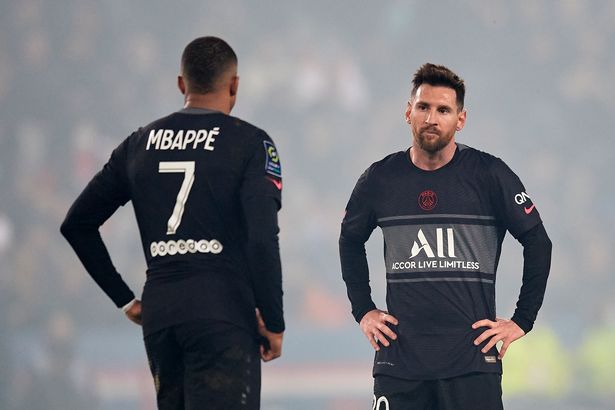 Last Updated on December 17, 2022 by Loveth