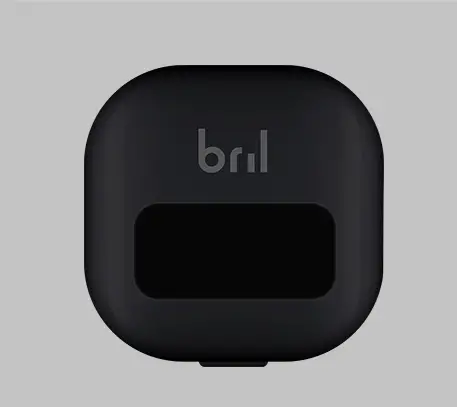 Are you aware of the germs that live on your brush? Are you searching for the simplest hygiene habit? Heard of Bril UV Toothbrush Sanitizer Case? If yes, you are in the right place to discover some truths. This review is for you to know all about this product if it is worth buying or not.
In this post, you are assured of getting earnest review on this product. Kindly read to the end and share any complaint in the comment section.
About Bril UV Toothbrush Sanitizer
The Bril UV Toothbrush Sanitizer is a portable device aiming to improve your oral care and overall wellness. The device comes with a modern design that enables it stick to your bathroom mirror or wall using the attached magnet.
Following this, it claims to kill 99.9% of bacteria with ultraviolet LED technology. The device offers 3 modern colours to choose from.
While the product appears helpful and trustworthy, this review is for you to know if the product is worth buying or not. More so, this review will expose all that is needed to know about this product.
Take a look at other details—
Inside Bril UV Toothbrush Sanitizer
Bril UV Toothbrush Sanitizer is specified with the following information.
UV-C light technology
USB Rechargeable batteries
Smart Magnetic Mounting
Benefits
It helps to maintain a healthy life
Protects you from uncleanly airborne materials
Easy to use
It's rechargeable
What We Don't Like
Poor sale service
It does not fit electric brushes
Bril UV Toothbrush Sanitizer Case: Does It Work?
Bril UV Toothbrush Sanitizer case is believed to improve oral care and overall wellness by protecting you from germs and bacteria. This may sound too good to be true, right? In all its presentations, the product seems to bring hope to many with its easy to use device for sterilizing germs. However, there are negative feedbacks on external site with many customers sharing their dissatisfactions on the product. Take a look yourself:
Poor customer service. Never received a replacement for a defective Bril. They said they would send one and not to return the defective one. It never arrived.

Julie
I ordered the first case and it had the red light when I first put it to charge. But the red light never turned green or blue and never fully charged. I requested a replacement and this one finally turned green after charging for over 2 hours but then the blue light never came on! Very frustrating that it does not work. Will be requesting a refund.

Martinez
Bottom Line:
Bril UV Toothbrush Sanitizer is a portable device appearing to remove kill 99.9% germs on your toothbrush. While the device may be a ground breaking product aiming to help many who care for wellness, some users have left some unsatisfactory feedbacks. By all appearances, the product may not be a scam per se. For those who would want to try the case, it is available on its official site – getbril.com and other platforms.
If you have purchased this product before, does it go well with you? Please share your experience in the comment section below. Thank you!
Heard of Bliss-skin-tag, Pocoskin-Green-Tea-Mask , Hurricane Freeze? Read reviews.