Heard of the Bold Hero Power Saver? Looking to purchase one of those power savers for your energy bills? If yes, stay with us and kindly read reviews to know if the device is worth the cost.
In this post, you are assured of getting my earnest review on this product. Kindly read to the end and share any complaint in the comment section.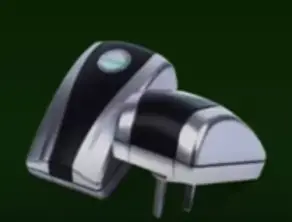 About Bold Hero Power Saver
TheBold Hero Power Saver is a portable device with a simple design claiming to cut down energy bills. The device prides itself as a powerful, innovative gadget that stops wasted electricity bills and cut power bill up to 50% to save you good money.
Following this, it claims to help suppress electrical noise as well as give a greater solid electric current by reducing power intake.
While the product appears helpful and trustworthy, this review is for you to know if the product is worth buying or not. More so, this review will expose all that is needed to know about this product.
How To Use
Fast and simple, Bold Hero Power Saver does not require too much from you. It simply requires you to plug in the device into any outlet, afterwards you will see a green light.
Some Alleged Benefits of Bold Hero Power Saver
It stabilizes home's electric flow and increase efficiency.
It claims to use advanced capacitors to eliminate harmful spikes.
It ensures safety on your devices
Some Drawbacks
Poor result on the energy bills
Suspicious return policy
Bold Hero Power Saver : Does It Work?
Bold Hero Power Saver is believed to end your high energy bill by serving as a power saver. This may sound too good to be true, right? In all its presentations, the product seems to bring hope to many with its easy to use device for cutting your power bill up to 50%. However, the product's claims are far from the truth, and this leaves questions around the device.
Should You Buy Bold Hero Power Saver? (My Experience)
Honestly, Bold Hero Power Saver does not worth the money. Despite being a revolutionary device claiming to reduce energy intake and promising to save you money, it has not lived up to the mark. 
After I stumbled on this device on Facebook ad, I decided to give it a try after all. On testing the product for a good two months, I discovered nothing really changed on my power usage. I wouldn't say I was surprised to have seen such a zero result anyway. Here, I regretted spending $49 on this sham device which I couldn't return after back and forth emailing.
Over all, don't place high expectation on this product.
Effective and Proven Ways To Save Energy
Turn off the lights if not in use
Go for energy-efficient bulbs
Reduce the use of water heaters
Consult power management experts
Have you purchased this product too? Does it go well with you? Please share your experience in the comment section below. Thank you!
Heard of Bliss-skin-tag, Pocoskin-Green-Tea-Mask , Hurricane Freeze? Read reviews.