A One-Piece Game Code: We want you to level up much fast and become more strong. Ready for that? We welcome you to our updated handy list and guide so you can get all the help you need.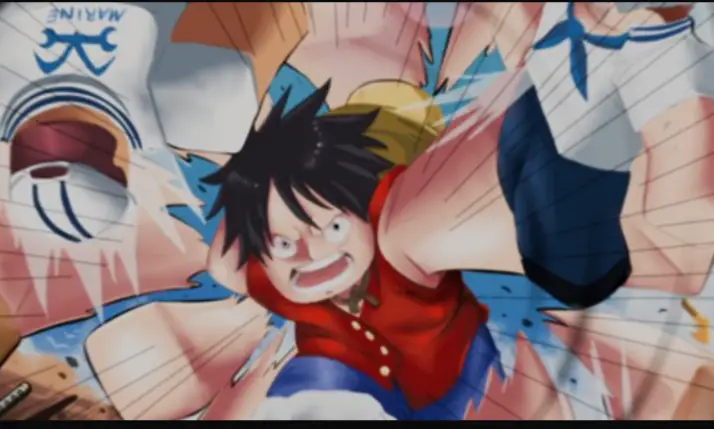 In this game, you are required to complete quests while meeting some popular characters from different anime. Explore the world and earn Beli in order to purchase valuable items. 
It's never bad to get a boost to reaching different milestones. In that case, see some working codes.
All Working A One-Piece Game Codes
The good news for you is that we have revealed some active codes to redeem special items. Take a look —
PROBLEMCHILD – double XP for 30 minutes (new!)
FIXTH3G4M3 – one zenkai
XuryGivesRaceLuck –  race reroll
SUPAHCODE – three title spins
GemsForShutdown – double gems for 15 minutes
HALLOWEEN – race reset
XuryDidTheCodes – double XP for thirty minutes
BossStudioOnTop – double beli for thirty minutes
GeckoMoria – devil fruit reset
150MVISITS – race reset
VENOM – race reset
UPNEXT
1DollarLawyer
AMilli
AizenSword – double gems for 30 minutes
AOPGxBLEACH! – race reroll
MochiComing! – race reroll
SUPERRR – race reroll
360KLIKES! – race reroll
CodesWorkISwear – two times gems
JustSublol – two times beli
Expired List
To save your time and disappointment, we also revealed expired codes for you and other players to look at. See below —
Like4Codes
80MILLVISITS!
250KLIKES
DragonNext!
GEAR4SOON
335KLIKES
1MILLION!
230KLIKES
200KLIKES
UPDATE8
120KSUBS
170KLIKES
155KLIKES
UPDATE7.5
SORRY4SHUTDOWN
UPDATE7
MAINTENANCE
UPDATE7TOMORROW?
MINIUPDATE
125KLIKES
SORRY4BUG
MOCHITOMORROW
200KMEMBERS
100KLIKES
90KLIKES
25MVISITS
110KLIKES
HangukMansae
EasterPreHype
PHOENIXV2
VIZTHEGOAT
UPDATE3
60KLIKES
55LIKES
50KLIKES
40KLIKES
3KLIKES
UPDATE1
20KLIKES
7.5KLIKES
5KLIKES
3KLIKES
THOUSANDLIKES
TESTING
A One-Piece Game Code FAQs
How To Use The A One-Piece Game Code?
These codes can help you redeem your A One Piece Game in simple and fast steps. Check the step by step guide below —
Start up A One Piece Game
Hit the menu button
Tap the Twitter icon
Enter your codes
Click redeem
How do I get more A One Piece Game Codes?
We are constantly sending our loyal subjects out to find active A One Piece Game code. But if you want to try to find some yourself, we suggest you start by joining the official Discord server to receive them. Nevertheless, we will update our codes anytime one is released.
Why aren't my codes working?
Mind you, some codes exceptionally expire speedily and may even become inactive after 24 hours or less. If you attempt to enter a code and it says Code Expired, that code is no longer active and, regrettably, cannot be redeemed. There is nothing you can do to fix this issue, the code is simply unobtainable.
If you attempt to type in a code and it says Invalid Code, this means that you've likely mistyped the code or neglected to use the correct capitalization. If this happens, try to retype and re-enter the code once more, being sure to copy it exactly as it's written!
There you have it, all the valid A One Piece Game code. We'll keep a keen eye out for new promo codes and add them to this list when the developer makes them available. Thank you for reading to the end.
If you're looking for codes for other games, we have Delivery simulator codes, Night agent redeem codes, Build A Market Codes, Rocket league codes posts.