Who is Camilia Parker Bowles? What is her relationship with Audrew Parker? Why was she having an affair with Prince Charles while she was married to Parker? Read this article to know!
Who Is Camilia Parker Bowles?
Camilla, Duchess of Cornwall, was born Camilla Rosemary Shand on 17 July, 1947, at King's College Hospital, London. Born into a wealthy family, Camilla grew up on a sprawling country estate in Plumpton, Sussex. Her father, Major Bruce Shand, was Vice Lord Lieutenant of East Sussex, while her mother, Rosalind, came from the aristocratic and wealthy Cubitt family – her ancestor Thomas Cubitt made his fortune as a property developer in the 19th century. Her father's rank meant Camilla and her family lived somewhat regally and socialized with Britain's high society.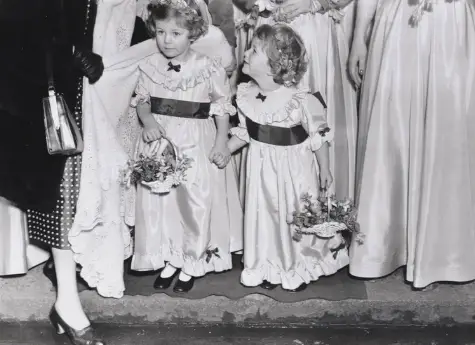 Camilla, the eldest of three children, was first educated at Dumbrells School, a co-ed school in Sussex, and later attended the fashionable independent all-girls boarding school Queen's Gate School in South Kensington. There she acquired the nickname 'Milla' and, according to the journalist and author Christopher Andersen, was known to boast about the fact her great-grandmother, Alice Keppel, was the mistress of King Edward VII. "Fellow pupils remember 10-year-old 'Milla' waltzing into class and grandly ordering the other children to bow before her. 'My great-grandmother was the lover of the King,' she proclaimed. 'We're practically royalty'", writes Andersen in his 2016 book Game of Crowns.
Who is Audrew Parker Bowles
Audrew Parker Bowles is a retired British army officer. He is the former husband of Camilia Parker Bowles. Before he got married to Camilia, His father, Derek Henry Parker Bowles, was a close friend of the Queen Mother (Elizabeth, queen consort of King George VI), per Sally Bedell Smith's Prince Charles biography.
At the age of 13, Andrew created his own connection to the royals. According to Vanity Fair, the young Parker Bowles served as page at Queen Elizabeth II's 1953 coronation.
Parker Bowles graduated from Royal Military Academy Sandhurst and joined the Royal Horse Guards, a calvary regiment of the British Army, per Blues and Royals regiment of the Royal Horse Guards, Vanity Fair.
Parker Bowles went on to become an Officer of the Most Excellent Order of the British Empire (OBE) and retired in 1994, per the London Gazette, after achieving the rank of brigadier.
In 1973, Parker Bowler became serious with Camilla Shand, who'd notably dated Prince Charles before accepting a marriage proposal from Parker Bowles.
Camilla and Andrew married at Guards' Chapel, Wellington Barracks, on 4 July 1973. The wedding was attended by Princess Anne and Charles's grandmother, Queen Elizabeth the Queen Mother. Charles, meanwhile, sent his regrets from the Minerva.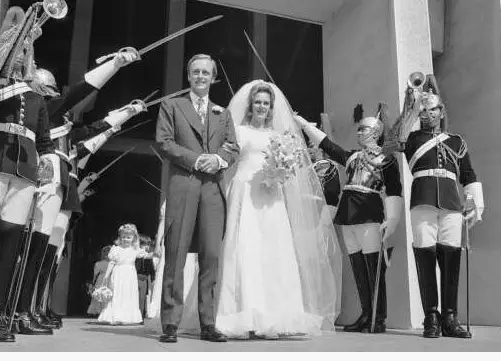 Despite being together, the couple did not feel love. Andrew had many affairs, while Camilla was having an affair with Prince Charles. After some time apart and 20 years of marriage, the year 1995 was when Camilla Parker Bowles divorced her husband Andrew Parker Bowles, signing the divorce certificate by mutual agreement. The official separation came after Prince Charles confessed on national television that he had been unfaithful to Princess Diana.
Camilia marriage with Prince Charles
After the death of Princess Diana in 1997, Camilia Parker Bowles and Prince Charles got married in 2005. About 35 years after their first meeting, Charles and Camilla were married in a civil ceremony at Windsor Guildhall.
Although Queen Elizabeth II and her husband, Prince Phillip, were not in attendance at the ceremony, they came to the reception at Windsor Castle, according to The Sun.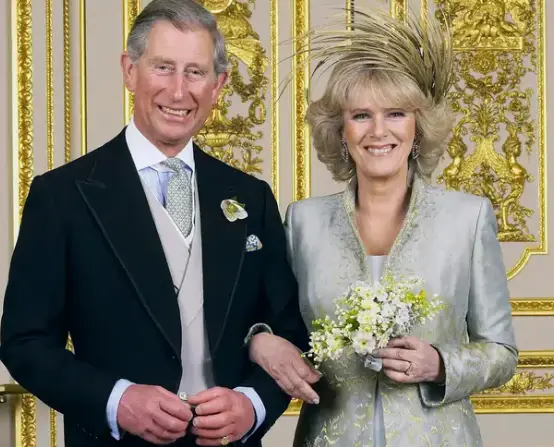 In 2012 Camilla Parker Bowles received a new title from the queen and accompanied her during her Diamond Jubilee later that year.
In 2012, Camilla was granted the title of Dame Grand Cross of the Royal Victorian Order by Queen Elizabeth II. 
Fast forward to February 5, 2022, Queen Elizabeth II announced that Camilla will have a new title when Charles becomes king.
The day before of her Platinum Jubilee, celebrating the 70th anniversary of her accession to the throne, Queen Elizabeth II announced that Camilla will be known as queen consort instead of princess consort when Charles becomes king. 
She wrote in a public message, "When, in the fullness of time, my son Charles becomes King, I know you will give him and his wife Camilla the same support that you have given me; and it is my sincere wish that, when that time comes, Camilla will be known as Queen Consort as she continues her own loyal service."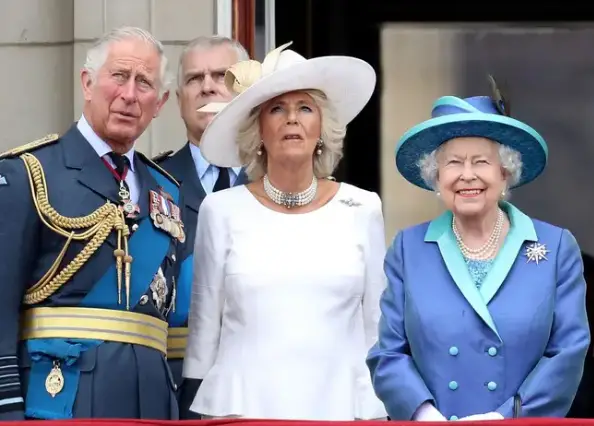 Last Updated on December 17, 2022 by Loveth