Looking to get more in-game rewards? We welcome you to our active Warpath Codes guide where you get all the help boosters you need. It's never bad to get a boost to reaching different milestones.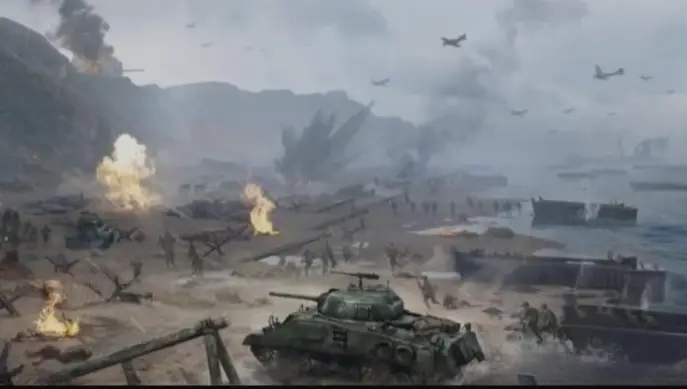 Warpath is an action-adventure classic real-time strategy game that includes various Battle modes as well. In this game, there is no such thing as an hour-long wait to upgrade a building, and with action-packed battles lurking at every corner.
To become successful, you will need some in-game codes to get started. See codes below.
Working Warpath Codes
EASTEREGGS – New!
BDAY2023 
LunarNY2023 
How Do I Redeem Warpath Codes?
These codes can help you redeem your Warpath fast and simple. Check the step by step guide below —
Start up the game
Click on the Twitter icon on the left side of your screen.
A new window will appear, enter the code in the required area.
Click the Redeem button
Inactive Codes
Xmas2022 
ILOVEWARPATH22 
HAPPY2022 
Thanksgiving2022 
Halloween2022 
modernunits 
FathersDay2022 
HappyDay 
MothersDay2022 
TY21
Easter2022 
anniversary2022
MERRYXMAS 
HauntedMansion
Airforce2021 
Demolition_Ranch
JCVD_2021
SUMMER2021
Dollarplays
Join_Discord_Now
Peace_Treaty 
MothersDay2021
GiftCode101
@westie
@whang
@cartoonz
@tko
@baronvontactics
@phly
@evan
@dezgamez
@isp
@bitwit
@thedooo
@twins
@warfare
@simplehistory
@jmwfilms
@kandG
AprilFoolsDay2021
@drewski
@Kentucky
@awesome
@markfelton
@notabene2021
@Demolition
@zanny
@angrycops
Warpath2021
Warpath_iOS
valentine2021
theSpringFestival
Nywp
FORUM
CHECK
IN
OUT
GAME
Easter2021
TrickorRetreat
warpath001
warpath_cp
warpath_bvg
warpath_ojg
santajack
TDAY20
merryxmas
Warpath Codes FAQs
What are Warpath Codes?
Warpath Codes are courtesy of developer by using codes that instantly grant you exclusive rewards like Gold, Combat Experience, Military Funding, Steel, Oil, and other rewards.
How do I get more Warpath Codes?
We are constantly sending our loyal subjects out to find new Warpath Codes. But if you want to try to find some yourself, we suggest you start by joining the official Discord server to receive them. Nevertheless, we will update our codes anytime one is released.
Why aren't my codes working?
Mind you, some Roblox codes exceptionally expire speedily and may even become inactive after 24 hours or less. If you attempt to enter a code and it says Code Expired, that code is no longer active and, regrettably, cannot be redeemed. There is nothing you can do to fix this issue, the code is simply unobtainable.
If you attempt to type in a code and it says Invalid Code, this means that you've likely mistyped the code or neglected to use the correct capitalization. If this happens, try to retype and re-enter the code once more, being sure to copy it exactly as it's written!
There you have it, all the Warpath Codes. We'll keep a keen eye out for new freebies and add them to this list when the developer makes them available. Thank you for reading to the end.
If you're looking for codes for other games, we have New club penguin codes, Grand piece online codes, Royalty kingdom 2 codes, Build A Market Codes, Rocket league codes posts.