Winter is almost here and so any people are looking at getting heaters to warm up their living spaces, offices etc. And I guess you reading this must have come across Ultra Heater and want to know if it is worth your money? Do you want to buy the Ultra Heater? Do you want to find out if Ultra Heater would actually warm up your room during winter? Read this review to find out if Ultra Heater is worth your money.
What is Ultra Heater?
Ultra Heater is a heater that claims to heats up any mid-sized room within 60 seconds. Ultra Heater was founded by a group of experienced engineers who recognized that the heating industry had made little progress in recent years.
According to the website, it is a ceramic heater . It also claims that you wont have to worry about exorbitant electric bills because it will make your room warm and cozy with less heating bills. There are also claims that it  can Heat any room to 75 degrees in less than 2 minutes as it also has Advanced safety features for worry-free, continuous heating – great for families. It also claims that it is equipped with 1-12 hour timers and fully adjustable heat settings that can be tailored to your specific needs.
It also claims to filter your surrounding air with a built-in antimicrobial air filter, making it healthier and easier to breathe. This is especially good for people with allergies and pets.
However what you should understand is the fact that it is just what it is, a portable heater and it would not do much for you, contrary to what is been advertised. According to marketing strategy it can heat up a mid sized room, emphasis on Mid sized. Well there goes your answer. Do you expect something as small as this to warm up an entire room?
Inasmuch as Ultra Heater looks legit, the main concern of this review is to ascertain if it lives up to its name, and this review would expose all that is needed to know about it
Testing
I decided to get this heater to see what the whole fuss was all about, and believe me, I wish I had listened to my instinct telling me not to waste my money, cos that was what I did, I wasted my money Ultra Heater does not heat much. It was just there like a fancy hot plate. I regret buying it because I was still feeling cold even when it was switched on, do not bother with it, it was not worth my money. I think this is due to the fact that I live in big apartment which is a far cry from the Mid sized room as advertised by the website selling the heater, if you have a small space it might come in handy, who knows?
Does Ultra Heater Really work?
Sadly, just like me some customers have left negative reviews online and even on TrustPilot about this heater.
One customer had this to say:
You would need a very tiny room. Even a bathroom takes forever to heat up and doesn't get very warm

Tina
CAN NOT USE THIS PRODUT. PRONG IS MISSING! SEEMS LIKE A CHEAP PIECE OF JUNK

pamela
Some Features Of Ultra Heater
It claims to be energy saving, energy Efficient, Saves Money on Electricity
It has low noise
Flexible three gears can be toggled as you need. You can choose the suitable heating gear as the indoor temperature changes.
sleek, attractive design for your home
LED screen, remote control and timer to activate it whenever you want.
Ceramic heating technology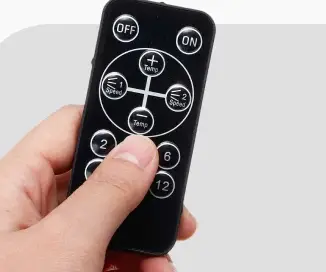 How To Set It Up
Simply plug it in
Set your desired temperature, the speed at which it pumps out heat, and a timer as well.
What Wattage Does The Ultra Heater Have?
The Ultra Portable heater has 500W Ceramic Technology.
Some Claimed Benefits
It has an ultra compact design
It claims to provide instant warmth in 60 seconds
It has a safety protection as it claims that  If it is knocked over, it will automatically shut down.
cons
It is as small and can only heat up a small space for a short period of time.
It is quite expensive
There are negative reviews online about it
Some Things To Consider Before Buying The Ultra Heater
It Is Expensive
Inasmuch as it claims that it is been sold for 50% discount, it is still overpriced at $49.99, meanwhile on Amazon you can get a portable heater for far lesser at say $20.
Fake Reviews online
There are tons of Fake reviews and also sponsored reviews online about this Ultra heater, this is to lure unsuspecting people to buy this. These are all fake reviews, the images used have also been used by other heater stores.
Tons Of Complaints From Customers.
People who have used this heater have also complained online that it does not work as advertised. They also say that it does not stay running for more than 3 minutes and then shuts off on its own. This is contrary to what was advertised.
5 Best Affordable Heaters To Buy In 2022
Seeing as its winter, portable heaters are a fast and economical ways to heat your home. And we have compiled a list of good portable heaters you can buy.
Dr Infrared Heater Portable Space Heater
Lifesmart 1500W Portable Electric Infrared heater
Kopbeau 1500WOil filled radiator Electric heater
Envi 120V Olug in Electric Panel Wall Heater.
Laskso Electric Tower Heater
Conclusion
From the foregoing it is clear that Alpha Ultra does not do much heating. Have you bought this heater? Did it work for you? What are your experiences? We would like to read from you, please leave a comment below. Click Here To read about other products we have reviewed.
Do this If you have been Scammed!
Have you been Scammed? Here are some things to do if you've been scammed.
Contact your bank and and file complaints also request for a new debit card. If you used Paypal as a method of payment you should document the transactions for future purposes, you can do this by keeping a screenshot.
In as much as online shopping has made life easier and simpler, one ought to be careful when ordering things online to avoid the risk of a hacked credit card and overcharged fees. Before ordering things from an online store check out the following.
The website age, A return address, Customer Reviews and its social media presence.