Do you want to shop from Supplytool? Do you want to find out if Supplytool.store is a genuine online Store? Read this review to find out why our scam detector gave Supplytool.store a poor trust score.
What is Supplytool.store website?
Supplytool located at Supplytool.store is an online store that is claiming to sell Amazon Mystery Packages at low prices. It is also selling various products such as Tshirts, dress, pants, etc And these products are sold at a suspicious discount rate.
However there are so many red flags in this website that signifies that it is not a legit website, and this review would expose all that is needed to know about this store. Some discoveries made are:
Reasons why you should not shop from Supplytool.store
Supplytool has so many red flags and these are reasons why you should not bother shopping from the website. Some of the Red flags include:
Website Creation
The website was created recently in February 2023, and expires February 2024, this shows that it is an easy disposable website, and so it is not trustworthy.
Customer Complaints
Customers who shopped from this store have left several reviews online stating that the store is a scam one as they never got what they ordered for. And all efforts to contact the store for a refund proved abortive as the email address on its Contact Us page does not work. The phone numbers on the site do not work too.
It Has Hidden Its Contact Address
Supplytool has hidden its contact address on its website. It is suspicious and shows that Supplytool.store is hiding its information from its buyers. It is also suspicious as genuine stores always provide accurate information on its site. This is a red flag and an indicator that it is a scam store.
Suspicious/ Outrageous Discounts
The outrageous discount prices on the website are too good to be true and serves as a red flag also showing that the store is scam.
Poor/No Security
The website Supplytool.store is an unsecure website in the sense that it is not secured with Mcafee or Norton. This makes the website prone to hackers who can steal and tamper with Customers personal and financial information.
Customer Review
There are no customer reviews on the site, this is suspicious as every genuine store always leave an option for customer reviews.
Stolen Contents
Supplytool.store has stolen most of its contents, product images from various online stores.
This is quite common with scam online stores. They pass off products as original, but in reality customers receive cheap knockoff and have no means of returning it.
Is Supplytool.store Scam Or Legit?
From these critical points noted above, Supplytool.store has a lot of red flags.
Just like various scam online stores, it uses cheap discount prices to lure customers. However when they place order they receive an entirely different item or a low grade of what was ordered while some unfortunate customers get nothing at all. This is a classic example of a bait and switch scam.
Some Customers Ask If Using PayPal To Shop From Supplytool.store Guarantees Their Safety? No! And Here's Why.
These days PayPal does not guarantee a swift refund. Also these scam online store always make the habit of using a fake tracking number that is totally unrelated to you. This fake tracking number is inputted in your PayPal transaction and this makes PayPal see this as a complete transaction and thus getting a chargeback is often times, impossible. For more information on how to get your money back you can click here to read more.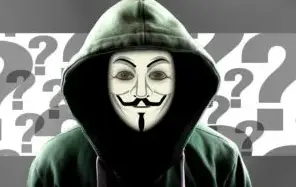 3 Things To Be Aware Of When Shopping From Supplytool.store
When shopping from this scam store, you should be aware of these three things, they include;
Not Receiving Your Package
This is the normal routine with scam online stores, you get debited but never receive any package.
Receiving A Different/ Inferior Product
Receiving a completely different item from what was ordered. This is a classic example of a bait and switch scam, where you receive a different item, example of this is receiving a plastic sunglass in place of a wardrobe.
Hacked Credit Card
There is also a possibility of having your credit card hacked by this fraudulent online stores. In this case you can get debited for an item you did not order for or you can get overcharged by the store. Often time they keep deducting money from your credit card.
Conclusion
From every indications, it is clear that Supplytool.store is not a genuine online store. It has ripped off unsuspecting buyers and it has a lots of Red Flags as we have seen in this review, Buyers should beware of this store. To easily spot scam online stores, online shoppers should check out the Domain age on Who.is, Also check the address of the store, if it has provided any, simply copy and paste in Google and Google map would show if it is a warehouse or a residential building.
Just like viviizstores ,dicoola, alien-tees, galacmart, southood, crocodiletime and other suspicious websites, customers did not receive the items they ordered but a cheap item or nothing at all.
Do this If you have been Scammed!
Have you been Scammed? Here are some things to do if you've been scammed.
Contact your bank and and file complaints also request for a new debit card. If you used Paypal as a method of payment you should document the transactions for future purposes, you can do this by keeping a screenshot.
In as much as online shopping has made life easier and simpler, one ought to be careful when ordering things online to avoid the risk of a hacked credit card and overcharged fees. Before ordering things from an online store check out the following.
The website age, A return address, Customer Reviews and its social media presence.