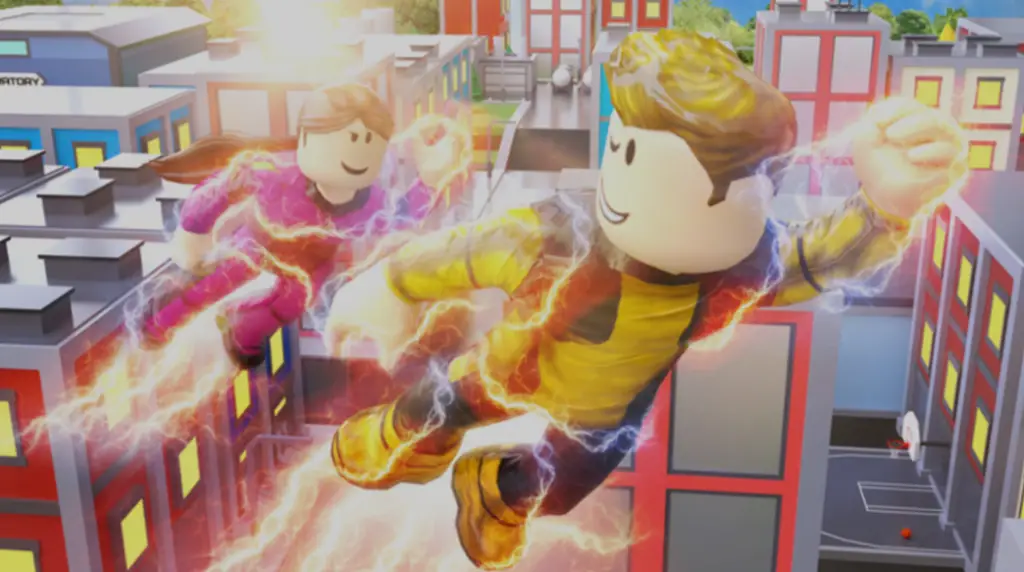 Level up and progress much faster in the Super Power Fighting Simulator game. To do that, we have gathered all the latest Super Power Fighting Simulator codes into a handy list so you can get all the help you need. It's never bad to get a boost to max out your character's stats.
A quick one, Roblox game that tasks you with training your mind, body, and speed in order to rank up. You're able to train with friends or go it alone, venture to new islands that take you off the beaten track, and unlock powerful skills to show off your true strength.
Below, we have a handy of Super Power Fighting Simulator Codes list that gives you some extra points. Please use these.
All Working Super Power Fighting Simulator Codes
The special news for you is that we have revealed some active codes to redeem variety of items like tokens, gems, luck, power boosts, skins and more.
200KLikes – 20,000 tokens
2MGROUP – 50,000 tokens
FESTIVEBOOST – 15 minute winter token boost
FROSTLORD – 10,000 tokens
Some Expired Codes
Just to save your time and any frustration in your search for new freebies, we have also added expired codes for you and other players to look at.
WINTERUPDATE
HAPPYNEWYEAR
ULTRAPOWER
150MPARTY
JAKDNOOB
JJD7
PIEOVER
XBUTTERFLIES
150KLIKES
REKTWAY
500KFAVOURITES
Gemupdate
LightDark
Goals
350KFavorites
85M
30KSupreme
HolidayPass
WINTERTOKENS
WINTERBOOST
XMASLUCK
FROSTOOTH
PRESENT3
PRESENT2
PRESENT1
20KSUPREME
BOO
SPOOKYPOWER
REAPER
HALLOWEENTOKENS
75KLIKES
HauntedBoost
TrickorTreat
300KFavorites
HALLOWEEN
BUFF
65M
FreePower
50M
900KMEMBERS
HALLOWEEN2020
OPLUCK
65klikes
750KMEMBERS
45MVisits
200KFAVORITES
ELEMENTAL
BOUNTY
void
Poseidon
Sky
ANCIENTITEMS
GEMS
150KFAVORITES
Anubis
Forgotten
SCIBORG
ALIEN
VEXR
Azend
25MVisits:
500KMembers
Frequently Asked Questions
What are Super Power Fighting Simulator Codes?
Super Power Fighting Simulator Codes are courtesy of developer, GamesReborn and xbutterflies by using codes that instantly grant you exclusive rewards.
How Do I Redeem My Super Power Fighting Simulator Codes?
These codes can help you redeem your Super Power Fighting Simulator fast and simple. Check the step by step guide below —
Open up SPFS
Click on the "menu" icon on the right of your screen (the three dots next to three lines)
From here, click on the "Twitter" icon
Enter the code into the text box on the small window that appears on your screen
Hit the "Enter" button to redeem the code.
How do I get more Super Power Fighting Simulator Codes?
We are constantly sending our loyal subjects out to find active Super Power Fighting Simulator Codes. But if you want to try to find some yourself, we suggest you start by adding joining the official Discord server to receive them. Nevertheless, we will update our SPFS codes anytime one is released.
Why aren't my codes working?
Mind you, some Roblox codes exceptionally expire speedily and may even become inactive after 24 hours or less. If you attempt to enter a code and it says Code Expired, that code is no longer active and, regrettably, cannot be redeemed. There is nothing you can do to fix this issue, the code is simply unobtainable.
If you attempt to type in a code and it says Invalid Code, this means that you've likely mistyped the code or neglected to use the correct capitalization. If this happens, try to retype and re-enter the code once more, being sure to copy it exactly as it's written!
There you have it, all the valid Super Power Fighting Simulator Codes. We'll keep a keen eye out for new promo codes and add them to this list when the developer makes them available. Thank you for reading to the end.
If you're looking for codes for other games, we have Night agent redeem codes, Build A Market Codes, Rocket league codes posts.