Do You snore when sleeping and need something to stop it? Do you want to buy the SnoreDestroy Tongue Retainer? Do you want to find out if it is an authentic anti snoring device and worth your money? Read my honest review to find out more about SnoreDestroy and if it is worth your money.
What is SnoreDestroy?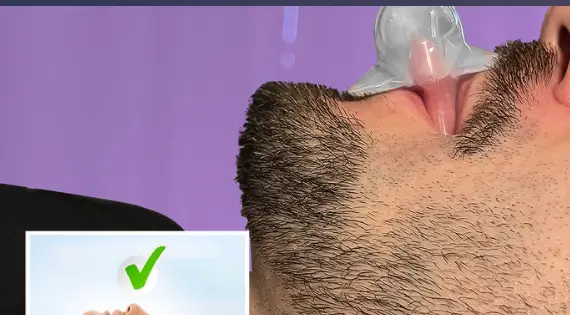 SnoreDestroy is a device that gently stimulates the tongue muscles to open airways, the root cause of snoring, to aid blissful, uninterrupted sleep. It is made from  lab-tested silicone for comfort and ultimate results. It also ensures optimal airflow, and delivers quieter nights
Inasmuch as the SnoreDestroy looks legit, the main concern of this review is to ascertain if the it lives up to its name, and this review would expose all that is needed to know about this product.
How Does SnoreDestroy Work?
SnoreDestroy works by guiding your tongue into the device's bulb until it touches both sides. As the flaps extend outward, positioned one up and one down, optimal comfort is ensured. 
Does SnoreDestroy Really work?
It does not work as advertised. The website claims to be selling an anti-snoring device that eliminates and measures snoring and sleep patterns. However the website was recently created in August 2023 and expires August 2024 and has a very short life expectancy.
The offer seems like a too good to be true kind of deal. Suspiciously, I could not find any positive or negative reviews about this device, and the reviews posted on the website seem to be fake and posted by the owners themselves.
This product does not seem to be useful, and most likely, customers will be wasting their money without seeing any good results.
Some Features And Claims Of SnoreDestroy
It is silent and portable
It has self molding flex gel.
It allows for unobstructed airflow
It is one size fits all.
It has a streamlined design
Improves the quality of sleep
It has a comfortable thermal fit
Pros
SnoreDestroy claims to help reduce the volume of snoring below the level that can wake up a sleeping partner.
It positions you for quieter nights
It promotes better breathing
It helps reduce dry mouth
It is drug free and hypo allergenic
It makes you sleep soundly
It is comfortable and hassle free
cons
It does not prevent snoring for 100% of the time
It has no reviews online
The website selling it, SnoreDestroy.com is a suspicious website.
Conclusion
From every indications, It is not clear if the SnoreDestroy works as there are no reviews online to verify its authenticity. . Click here to read reviews on other anti snoring products we have talked about.
Do this If you have been Scammed!
Have you been Scammed? Here are some things to do if you've been scammed.
Contact your bank and and file complaints also request for a new debit card. If you used Paypal as a method of payment you should document the transactions for future purposes, you can do this by keeping a screenshot.
In as much as online shopping has made life easier and simpler, one ought to be careful when ordering things online to avoid the risk of a hacked credit card and overcharged fees. Before ordering things from an online store check out the following.
The website age, A return address, Customer Reviews and its social media presence.