Did you receive a Ross Michael Zielke Scam Email claiming he wants to pick up pups? Is the Ross Michael Zielke Scam Email scam or legit? Read this review to find out why you should be wary of such mails.
What is Ross Michael Zielke Scam Email
Ross Michael Zielke Scam Email are fraudulent mails sent by scammers to get your personal information so they can use it to scam you. They come in form of a mail claiming to be from a certain Ross Michael saying he is interested in 1 boy and 1 girl pups. These type of scam mails often contain links which you are asked to click on. They are however links created by the scammers to obtain personal information from unsuspecting people.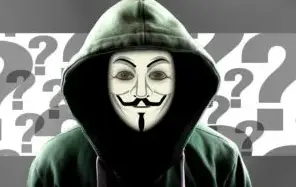 Ross Michael Zielke Scam Email And How It Works
The Ross Michael Zielke Scam Email contains viruses, spywares, malwares, which are harmful to devices and can hack and destroy a device.
So many people have left reviews online about how they received same scam message.
NEVER click on email links — they are far, far too easy to fake. Type the URL yourself to be certain where you are going.
The best thing you can do when receiving a text like this is to block the sender and delete it.
Ross Michael Zielke Scam Email Format
The Ross Michael Zielke Scam Email always comes in this format:
Hello mate, it's Ross, thank you for your response, I'm fine with it on the advert, exactly what I am looking for, is there anything I should be aware of?I work with Falcon Oil & Gas Ltd. Beetaloo Basin, Northern Territory, Australia and the reception is terrible. We do not have access to phones at the moment, which is why I contacted you with an internet messaging facility. I am already in talks with the courier that will handle the pick-up and delivery.I'm interested in 1 boy and 1 girl pups.
As regards the payment, I can pay you through direct bank deposit (EFT), using PayPal instant bank wire transfer service, linked up with my ANZ bank account, I will need your bank details and I will make the payment through PayPal facility to your bank account, all I will need is your acct number, BSB number, acct name and your final asking price.
With the issue of my details, transferring the name of ownership will be done by the freight agent so you don't have to worry about that.
Awaiting your reply.
.
You may also get other similar texts as they come in various form, it is in your own best interest that you don't click on it, simply delete it and inform others so they don't fall victim.
Conclusion
From the Foregoing, it is clear that the Ross Michael Zielke Scam Email is a phishing scam, Users should not click on the link if and when they receive such message.
To Read Further on other Online scams, Click Here.
Last Updated on January 12, 2023 by Julie