Looking to get more in-game rewards? We welcome you to our working Ro-Ghoul Codes guide where you get all the help boosters you need. It's never bad to get a boost to reaching different milestones.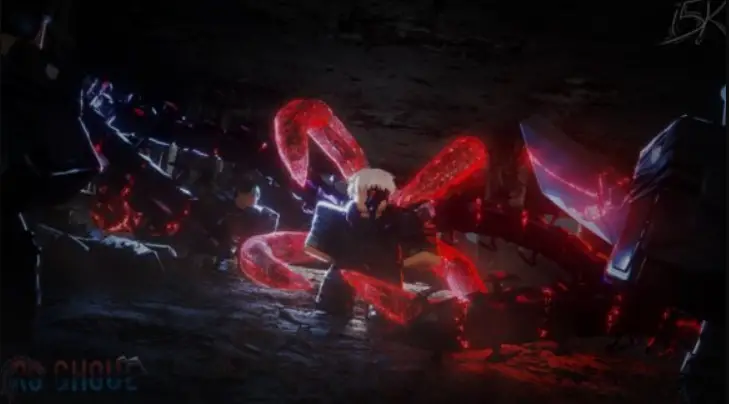 Ro-Ghoul is a dark fantasy that sees you join up with one of two factions: Either as a Ghoul with the aim of wiping out humankind, or as a member of the CCG (Commission of Counter Ghoul), and with the aim of protecting humankind. 
In that case, you will need to make your experience much easier with the revealed Ro-Ghoul Codes list to get some extra points. Let's jump into it!
Working Ro-Ghoul Codes
The good news for you is that we have revealed some active and valid codes for exclusive items. Take a look —
!Code ANNIVERSARY-4 – 4,000,000 RC and 4,000,000 yen
!TrafMask – one traf mask
!Code 500MV – 500,000 RC & 500,000 yen
!Code 1M FAVS – 1,00,000 RC and 1,00,000 yen
!Code Sub2Axiore – 50,000 yen
!Code Sub2EDITTY – 50,000 yen
!Code Sub2GoldenOwl – 50,000 yen
!Code Sub22KMz – 50,000 yen
!Code Sub2ibemaine – 50,000 yen
!Code Sub2OrdinaryPotato – 50,000 yen
!Code Sub2Praveen – 50,000 yen
!Code Sub2Roball – 50,000 yen
!Code Sub2Sagee4 – 50,000 yen
!Code Sub2xAomSakarin – 50,000 yen
!Code Sub2Sky1Ms – 50,000 yen
!RoballMask – mask
Steps To Redeem Ro-Ghoul Codes
These codes can help you redeem your Ro-Ghoul fast and simple. Check the step by step guide below —
Start up Ro-Ghoul
Press the '/' button on your keyboard to open the in-game chat
Type in the code
Press enter
If successful, a speech bubble will appear above your character to confirm the rewards
Some Inactive Codes
!Roziku
!Code FollowGODisPP
!Code 300MV
!Code Sub2Tokiitou
!Code Sub2КоПанда
!Code Sub2ItsBear
!Code Sub2KeizoHaHa
!Code Sub2MaTunMCS
!Code Sub2MIANNN
!Code Sub2NaiMark
!Code Sub2Sky1Ms
!Code Traftheopest
!Code Sub2RedDeMon
!Code Sub2Telanthric
!Code Sub2NanoProdigy
!Code ANNIVERSARY-2
!ibemask
!Code HNY2020
FAQs
How do I get more Ro-Ghoul Codes?
We are constantly sending our loyal subjects out to find new Ro-Ghoul Codes. But if you want to try to find some yourself, we suggest you start by joining the official Discord server to receive them. Nevertheless, we will update our codes anytime one is released.
Why aren't my codes working?
Mind you, some Roblox codes exceptionally expire speedily and may even become inactive after 24 hours or less. If you attempt to enter a code and it says Code Expired, that code is no longer active and, regrettably, cannot be redeemed. There is nothing you can do to fix this issue, the code is simply unobtainable.
If you attempt to type in a code and it says Invalid Code, this means that you've likely mistyped the code or neglected to use the correct capitalization. If this happens, try to retype and re-enter the code once more, being sure to copy it exactly as it's written!
There you have it, all the Ro-Ghoul Codes. We'll keep a keen eye out for new freebies and add them to this list when the developer makes them available. Thank you for reading to the end.
If you're looking for codes for other games, we have New club penguin codes, Grand piece online codes, Royalty kingdom 2 codes, Build A Market Codes, Rocket league codes posts.