What is it like to develop your hood and assemble an army of warriors for intense battle? Do you want to grab some redemption codes to equip yourself? Or Level up and progress much faster in this game with Rise of Kingdoms Codes.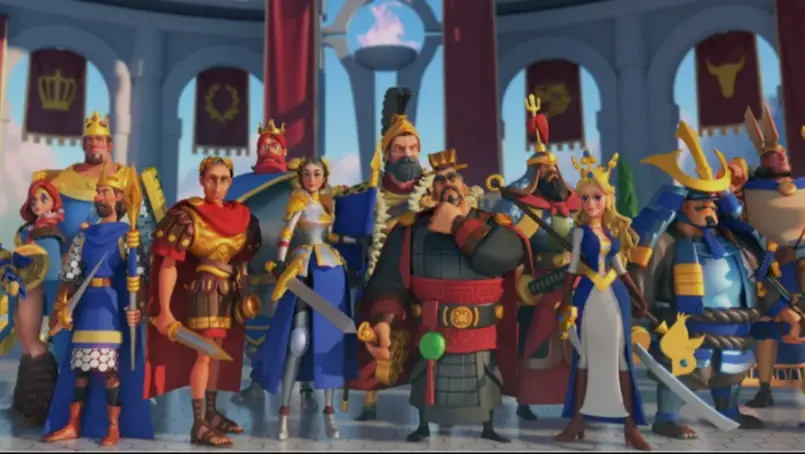 To do that, we have gathered all the active Codes into a handy list so you can get all the help you need. It's never bad to get a boost to reaching different milestones.
All Working Rise of Kingdoms Codes
The special news for you is that we have revealed some active codes to redeem variety of items. Take a look below.
yhzbuy33oe
rok2023hbd 
greece4rok 
rZbyJznaxU
PZ0CtpKA5h
cF04nHXYpk
Vqac8DfWsB
3sENgwrXUF
Expired Codes
We have also revealed expired codes for you and other players to look at. See below —
a2j61b790d
MXhk0V38aL
5Bewu21acn
Happycny22
L4YtrioGac
Tw1XpxW9Z2
AmqDQBeGkd
rokcny8888
XINCHAOROK
k7bjwhfsvq
ah9vzgp0mi
ROK2YOMDTU
rokpromo21
q51ajxwdzc
Fb98l0wrfk
hpr3BveYL6
rokhappybd
ROKVIKINGS
brem4k69u2
HappyNew21
RMerryXmas
Standbyyou
TnxGiving
tricktreat
tz4gusiwka
sb96x3baik
ktjb79nsav
Discord100
mwmjwzetgc
jxewhr8rgw
ipyxvn28mq
iq9ybsajz2
ipyxvn28mq
ipu8g5x598
cilginturk
z2ikx6ig6e
w7r7kf964s
gmcbc633tn
gmwdt3es5p
gm7qk2k7em
gmdz63tpvf
gmz4nm8yv7
Rise of Kingdoms Codes FAQs
How Do I Redeem These Codes?
These codes can help you redeem your Rise of Kingdoms fast and simple. Check the step by step guide below —
Launch the game
Tap on your profile icon in the top left corner of the screen
Head on to the Settings menu
Select the Redeem option (which appears as a gift)
Type in the 10-digit code and tap on the Exchange button
How do I get more Rise of Kingdoms Codes?
We are constantly sending our loyal subjects out to find active Rise of Kingdoms Codes. But if you want to try to find some yourself, we suggest you start by joining the official Discord server to receive them. Nevertheless, we will update our codes anytime one is released.
Why aren't my codes working?
Mind you, some codes exceptionally expire speedily and may even become inactive after 24 hours or less. If you attempt to enter a code and it says Code Expired, that code is no longer active and, regrettably, cannot be redeemed. There is nothing you can do to fix this issue, the code is simply unobtainable.
If you attempt to type in a code and it says Invalid Code, this means that you've likely mistyped the code or neglected to use the correct capitalization. If this happens, try to retype and re-enter the code once more, being sure to copy it exactly as it's written!
There you have it, all the valid Rise of Kingdoms Codes. We'll keep a keen eye out for new promo codes and add them to this list when the developer makes them available. Thank you for reading to the end.
If you're looking for codes for other games, we have Night agent redeem codes, Build A Market Codes, Rocket league codes posts.