Are you a lover of Drones and want to buy the Quadair Drone? Do you want to find out if Quadair Drone is worth your money and if it is worth the hype surrounding it? Read this review to find out if you should buy the Quadair Drone.
What is Quadair Drone?
Quadair Drone claims to be a high tech drone sold at an affordable rate. It also claims to have professional features at an exceptional price.
According to the Quad-air.com website, it is Equipped with a 120° Wide-angle 1080p HD Camera to capture your adventures and favorite moments. It also claims to be the fastest drone of its size, flying at a top speed up to 30 miles per hour. In this review I would be talking about about my experience using the Quadair Drone.
Quadair Drone Specifications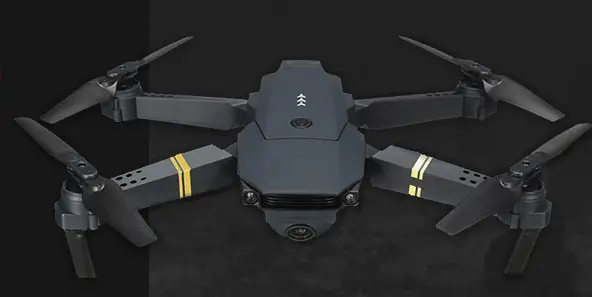 The Drone is being advertised all over the internet and social media as a a precision-engineered drone designed for easy flying and limitless fun. There are also claims that it is worth $5000 but it is sold at $99.00 per one and $138.00 for two, $236.00 for two.
It also features
1080p HD Camera.
3D Acrobatic Mode
Inasmuch as Quadair Drone looks legit, the main concern of this review is to ascertain if it lives up to its name, and this review would expose all that is needed to know about it
Testing
I decided to buy this Quadair Drone to see what the whole fuss was all about, and believe me, I wish I had listened to my instinct telling me not to waste my money, cos that was what I did, I wasted my money. The drone battery lasts for just 5 minutes, most times it takes ages to connect and it also loses its connection when higher than 5 m and falls off and it has a very grainy image. I did a research and found out that the websites selling this drone are all fakes which were created recently as December 2021. This is a red flag I overlooked and such would not want others to fall victim. There are also reviews from other customers complaining bitterly about this drone.
Things You Should Know About Quadair Before Buying?
First of it is important to note that it is not a high end drone as advertised.
Secondly, the image gotten from the drone is crappy and not as advertised. The drone is also fragile.
Thirdly, the drone is made in China, when you receive the drone, you would also notice that the manual instructions have been directly translated from Chinese. The App Error messages are also in Chinese.
The Customer Support does nothing to support Customers, they claim to offer a money back guarantee, but you can never get a hold of the customer support when you need them.
The Drone was formerly known as Blackbird 4K, but they changed their name to Quadair, this is a huge red flag.
Some Claimed Features Of Quadair Drone
It claims to have advanced safety control
It also claims to have 3D Acrobatic mode.
It claims that it can record video in 1080p at 120 frames per second and snap photos up to 12 megapixels.
It is foldable as such, the foldable and flexible blades make it small, light, and compact.
Some Claimed Benefits
It is easy to control
It claims to be fast and can fly with a speed of up to 19 metres per second with a top transmission distance of 4km.
It claims that with it, one can shoot like a professional with its inbuilt camera.
It also has aerial surveillance.
cons
It is quite expensive
It does not work as advertised.
They do not deliver
The website was just created recently
There are negative reviews online about it
Conclusion
From the foregoing it is clear that Quadair Drone is not an authentic product and does not work as advertised. It is not really a scam but it does work as advertised. Click Here To read about other products we have reviewed.
Do this If you have been Scammed!
Have you been Scammed? Here are some things to do if you've been scammed.
Contact your bank and and file complaints also request for a new debit card. If you used Paypal as a method of payment you should document the transactions for future purposes, you can do this by keeping a screenshot.
In as much as online shopping has made life easier and simpler, one ought to be careful when ordering things online to avoid the risk of a hacked credit card and overcharged fees. Before ordering things from an online store check out the following.
The website age, A return address, Customer Reviews and its social media presence.