We're back with Pop It Trading Codes that will help you get the active and new freebies. Scroll till the very end to get answers to FAQs such as how to redeem these codes, where to find new ones and more.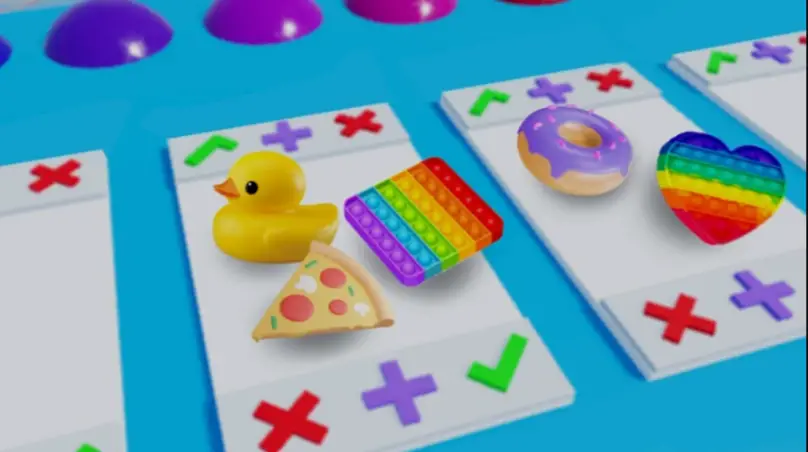 In this Roblox Pop It Trading game, you are going to need to trade with other players in the game for better items until you have the items that everybody wants. If you trade for items that are more valuable than yours, you will start to rise to the top of the leaderboard.
These codes reward you with free in-game goodies. Kindly use them!
Active Pop It Trading Codes
b5nb5n – free random item
stoked – free random item
categg – free random item
doilookpretty – free random item
pingu – free random item
miaminights – free random item
letsgetweird – free random item
heartburn -free random item
ewww – free random item
holasoyd0ra – free random item
b4nb4n – free random item
itsalive! – free random item
metacarpus – free random item
kawa11 – free Kawaii item
meoooow – free random item
m3rry – random holiday item
thursday – Wednesday Adams toy
candy – free item
fifi – FIFA toy
youspinme – flying hat toy
yodome – Baby Yoda toy
aredsword – free sword
daegg – alphabet egg toy
halloweenie – Halloween toys
callmemaybe – 3am toy
lachancla – sandals toy
popit1year – birthday hat
knockknock – Eie item
whaaaaaa – baby gato item
pepto – pink sauce toy
lasagna – rainbow toy
****** – Rainbow Friends toy
throne – Toilet toy
1337 – free item
m0dn4r –free item
madregate – free item
juego – controller toy
fotito – Instagram toy
pájaro – Twitter toy
100k – YouTube toy
gub – free reward
cute – bunny toy
Lightemup – flamethrower toy
wth – monster toy
pineapple – pineapple toy
portal – Portal toy
farmer – Magic Seed
r41nb0w – Rainbow toy
code – free reward
upupup – Ladder toy
90sec – Floppa toy
noclip – backrooms
trippy – illusion
naughtyornice – Tommeh
kitty – cat toy
popit! – pop it toy
stuffi – stuffed animal
armor? – watermelon
sugar – lollipop
cupid – box of chocolates
no – slendy note
tako – slippy orange
Tony – tiger
Loot – loot box
buff – barbell
2022 – sparkler
ice – diamond
chance – dice
juaniday2021 – hot cocoa
sus – Among Us toy
quidditch – extinguisher
crystal – crystal item
spooky21 – spooky item
Expired Codes
FAQs
What Is Pop It Trading Codes?
Pop It Trading Codes are courtesy of developer, club XOX by using codes that instantly grant you exclusive rewards.
How To Use Pop It Trading Codes?
These codes can help you redeem your Pop It Trading fast and simple. Check the step by step guide below —
Start up the game
Walk to the opposite end of the trading floor to the spawn point
Walk onto the YouTube codes button
Paste in your code from our list
How do I get more Pop It Trading Codes?
We are constantly sending our loyal subjects out to find working Pop It Trading Codes. But if you want to try to find some yourself, we suggest you start by joining the official Discord server to receive them. Nevertheless, we will update our codes anytime one is released.
Why aren't my codes working?
Mind you, some codes exceptionally expire speedily and may even become inactive after 24 hours or less. If you attempt to enter a code and it says Code Expired, that code is no longer active and, regrettably, cannot be redeemed. There is nothing you can do to fix this issue, the code is simply unobtainable.
If you attempt to type in a code and it says Invalid Code, this means that you've likely mistyped the code or neglected to use the correct capitalization. If this happens, try to retype and re-enter the code once more, being sure to copy it exactly as it's written!
There you have it, all the active Pop It Trading Codes. We'll keep a keen eye out for new freebies and add them to this list when the developer makes them available. Thank you for reading to the end.
If you're looking for codes for other games, we have New club penguin codes, Grand piece online codes, Royalty kingdom 2 codes, Build A Market Codes, Rocket league codes posts.
Last Updated on May 7, 2023 by Danny