Do you have someone in a Nursing home? Did you receive a mail about a class action on the settlement  to resolve claims by loved ones who suffered abuse or neglect at a nursing home within the last three years? This review will help you partake in the class action settlement after confirming the authenticity of the mail.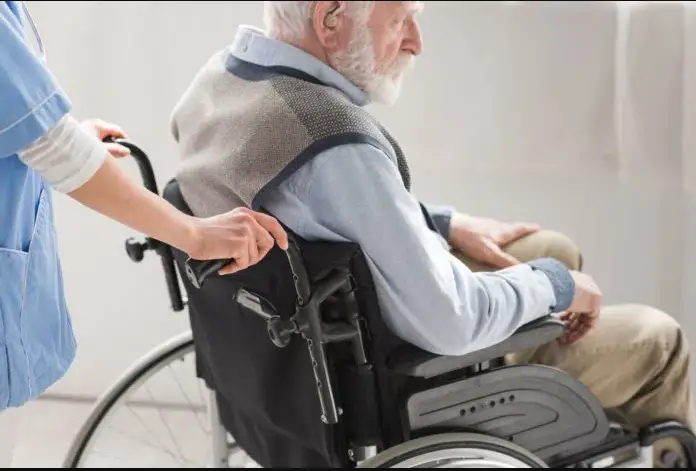 What Is Nursing home neglect Class Action Settlement?
One in five emergency room visits by nursing home residents was attributed to neglect or abuse at their facility according to a 2019 report from the Office of Inspector General cited by the World Health Organization. In fact, 7.6% of complaints filed within long-term care facilities are about abuse, exploitation or neglect of patients.
Nursing home neglect is not only heart-wrenching and alarmingly prevalent — it's also against the law.
Families turn to institutions like nursing homes for help taking care of their loved ones, and should be able to trust these places to keep their loved ones safe. Systemic abuse and neglect should not be tolerated, and any institution that does not recognize harmful patterns and behaviors, or actively covers them up, must be held accountable.
What Is This Class Action All About?
Residents and family members may be eligible to hire a qualified attorney and file a lawsuit against their nursing home if they have experienced neglect or abuse.
Survivors may be able to collect compensation for injuries, pain and suffering, medical expenses, and other damages. In some cases, family members may file wrongful death lawsuits on behalf of their loved ones.
Negligence and abuse may take many forms and may be due to nursing home policies or the direct action or inaction of individual workers.
If you or a family member has been harmed by nursing home abuse, you may be able to sue a nursing home for the following kinds of neglect:
Failure by the staff to supervise residents, resulting in falls or injuries.
Negligent hiring of employees who perpetrate abuse and harm against nursing home residents.
Failure to properly train and supervise nursing home staff.
Failure to protect the residents from staff or other residents
Failure to ensure that the premises are safe and free of hazards, including slippery floors and stairs.
Failure to maintain adequate health and safety policies, including food safety and sanitation.
Failure to provide residents with adequate medical treatment.
Failure to feed or provide nutrition to residents.
Neglect of residents' personal hygiene.
Social or emotional neglect.
Unfortunately, countless nursing home residents may suffer from neglect and abuse today. These residents and their family members may have options for relief by taking legal action. Residents and family members have already taken action against neglectful or abusive homes, seeking monetary compensation for injuries, illnesses, pain and suffering, and even wrongful death, including in the case of COVID-related neglect.
Who Is Eligible?
The settlement benefits all class members who may have experienced neglect at the hands of an institutional caregiver within the last three years.
How To Be Part of This Settlement
For a class member to partake in this settlement, they must submit their Valid claim on the settlement website.
What Is The Pay For This Settlement?
The pay for this settlement varies and the proof of purchase is not necessary.
Conclusion
As you submit your claim to the settlement website, just like SiriusXM's class action settlement we have reviewed , you're doing so under penalty of perjury. You are also harming other eligible Class Members by submitting a fraudulent claim.