We're back with Deadly Sins Retribution Codes that will help you get the active and new freebies. Scroll till the very end to get answers to FAQs such as how to redeem these codes, where to find new ones and more.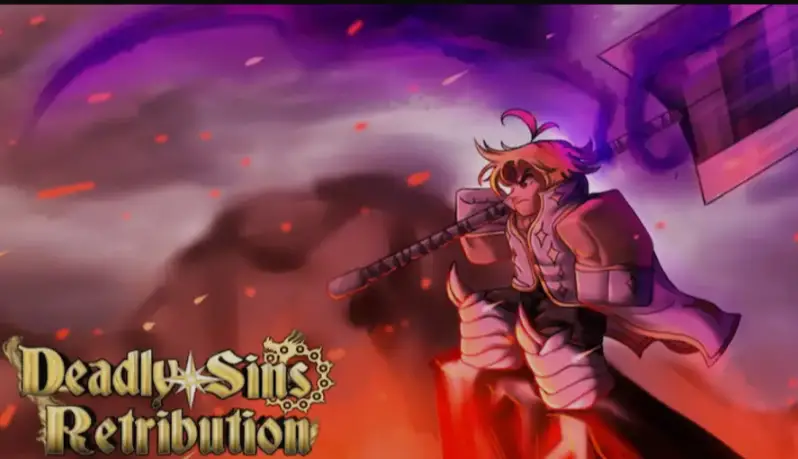 Roblox Deadly Sins Retribution is an action RPG developed for the platform. In this game, you will create a custom character and learn various magic, how to fight enemies, and to master your sins.
These codes reward you with free in-game goodies. Kindly use them!
All Active Deadly Sins Retribution Codes
blessings – 35 free spins (new!)
hybridupdate – 35 free spins of each type
anotherupdateyes – 20 free spins of each type
cloverretributiontesting – 50 free spins of each type
arcaneodyssey – 40 free spins
newyear2023 – 23 free spins
happyholidays2022 – 25 free spins
thankful2 – free spins
thankful – free spins
bossnerf – 25 free spins
tiktokup – 25 free spins
dsrtiktok – 20 free spins
anniversarytreat – 10 free spins
dsryoutube – 15 free spins
giftchange – 25 free spins
freereset9 – reset stat points
dropthegifts – 20 free spins
getthepumpkin – 10 free spins
anniversarydelayed – 20 free spins
Expired Codes
happyhalloween
spookyseason
fabisworking
freereset8
fabis23now
halloweenpart2soon
weloveexp
wereallydolovedsr
freereset7
octobergoals
happycode
halloweenpoint
deadlyforest
halloweenreward
halloweenfix
halloweenpart1
delaycode
preupdatepatch
update4coming
freereset6
55klikes
somefixes
hellblaze
fairy
mondayupdate
freereset5
freereset3
anotherbugfix
fabfix1
horizon
freereset
thankyou1700
upd1
bugfix2
thankyou1000
fabdelay
fab
updatesoon
clover_retribution
mothersday
FAQs
What Is Deadly Sins Retribution Codes?
Deadly Sins Retribution Codes are courtesy of developer  by using codes that instantly grant you exclusive rewards.
How To Use Deadly Sins Retribution Codes?
These codes can help you redeem your Deadly Sins Retribution fast and simple. Check the step by step guide below —
Start up the game
Select the customise menu
Hit the race & magic menu
Input your code in the text box
Submit your code
How do I get more Deadly Sins Retribution Codes?
We are constantly sending our loyal subjects out to find working Deadly Sins Retribution Codes. But if you want to try to find some yourself, we suggest you start by joining the official Discord server to receive them. Nevertheless, we will update our codes anytime one is released.
Why aren't my codes working?
Mind you, some codes exceptionally expire speedily and may even become inactive after 24 hours or less. If you attempt to enter a code and it says Code Expired, that code is no longer active and, regrettably, cannot be redeemed. There is nothing you can do to fix this issue, the code is simply unobtainable.
If you attempt to type in a code and it says Invalid Code, this means that you've likely mistyped the code or neglected to use the correct capitalization. If this happens, try to retype and re-enter the code once more, being sure to copy it exactly as it's written!
There you have it, all the active Deadly Sins Retribution Codes. We'll keep a keen eye out for new freebies and add them to this list when the developer makes them available. Thank you for reading to the end.
If you're looking for codes for other games, we have New club penguin codes, Grand piece online codes, Royalty kingdom 2 codes, Build A Market Codes, Rocket league codes posts.
Last Updated on May 6, 2023 by Danny