Looking for NetIncome Earning App reviews? Search no more. This review provides complete information about the online money making app called NetIncome. Due to the rise in online scams, we provide genuine reviews that help you decide if an earning platform is scam or legit. Do not invest in any platform without checking its authenticity.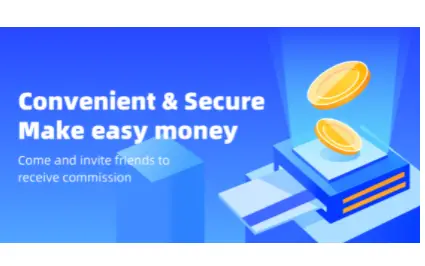 Netincome Earning App – What Is It?
As the name indicates, Netincome or Net Income is an application that claims to help people earn money online without stress. You only need to do minor tasks like order grabbing and referrals to get commission. The App is available for download on Playstore while the website is located on –  https://www.gf123123.com
Should you register on Netincome App? Does this App really Pay? Can You withdraw the money you've earned on this App? Continue reading to find out.
5 Things You Must Know Before Using This APP!
It is true that this earning platform appear like the real deal. However, there are a lot of red flags hidden by the misleading YouTube reviews.
POORLY CREATED APP & WEBSITE – The Earning platform was not professionally made, it looks like it was created in a haste. The website has no security and the APP lacks a user friendly interface.
NO OWNER INFORMATION– There's no mention of the creators and founders of this platform anywhere on the App or website.
FAKE PROOFS AND CERTIFICATES – The certificates and testimonials provided by NetIncome are totally fake. A poor job of photoshop!
NO CONTACT DETAILS – There's no way to contact the creators of this App. No provision of phone number, WhatsApp number or email .
NO ACTIVE SOCIAL MEDIA PAGE – In this era of social media, Netincome has failed to provide an active social media handle with which users can contact them with.
NetIncome Reviews
Users have left reviews online stating that NetIncome is not a legit earning app. Majority of users complained of not being able to withdraw the money earned on the platform. Some alleged that their withdraw record shows success but payment did not reach their bank account.
The Truth About Netincome App
Netincome is simply a scam that lures people with the claim of making money online. Forget the five star reviews on Playstore, it is a fake earning app. What this platform does is rob you by collecting recharge for registration. Then it wastes your time and data with stupid tasks. No matter how much you earn on the app you wouldn't be able to withdraw a rupee.
Just like every fraud application out there, the goal of this app is to cheat users by requesting for a registration fee. When users trust them and start referring more people and adding large amount of money. The fraudsters will close the app and disappear with all the money.
Verdict;
Netincome is not a real or legit app for earning money online. The App has a poor trust score, and as a result of this it is not recommended. Like other fraudulent platforms, Netincome uses Lucrative plans to entice people, then fails to pay people after wasting their time, money and data.
Everyday we get complaints of people been scammed. Most people fall for these schemes because of the sweet promises of making huge profits within a short time. .On a serious note, legit systems exists but scams are very very numerous. So you need a guide to help you make a good decision. We have made it our duty, by exposing scams.
Our Recommendation
They are lots of online investment opportunities which could fetch you money and give you a good Return On Investment. We constantly search them out to guide our readers so they don't fall for scams. Always feel free to interact with us in the comment section.
Make Money with one of the Best Investment Platforms at the Moment with Great ROI  
For Legit profitable Cryptocurrency Mining Platform