Have you reached the ultimate basketball title in this game? Read to get there? We have gathered all the current NBA 2K23 Locker Codes into a handy list so you can get all the help you need. It's never bad to get a boost to max out your character's stats.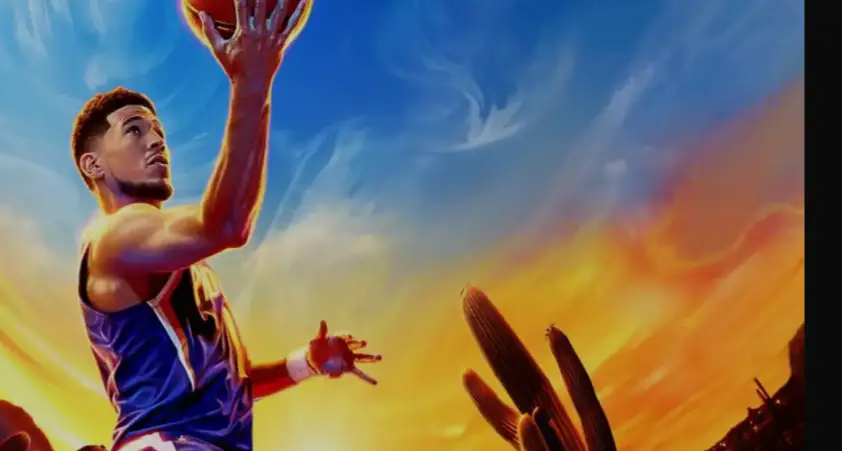 Below, we have a handy of NBA 2K23 Locker Codes list that gives you some extra points. Please use these.
NBA 2K23 Locker Codes (Working)
The good news for you is that we have revealed some active codes. Take a look —
LEGO-2K-DRIVE—Redeem for a Lego Go-Kart (New)
PLAYOFFS-LONNIE-WALKER-IV-EVO—Redeem for a Lonnie Walker Card (New)
MyTEAM-SEASON-6-HERO-CARD—Redeem for Hero Pack
MOODY-EVO—Redeem for Evo Moses Moody
MYTEAM-THE-PLAYOFFS-ARE-HERE—Redeem for 1 Playoff Card Pack
HOPPY-MyTEAM-EASTER—Redeem for Galaxy Opal Giannis Antetokounmpo, Dennis Rodman, or Alperen Sengun
JORDAN-TATUM1-ONLYUP—Redeem for a Jordan Tatum Card
PHX-LAL-MARCH-2K23—Redeem for a MyTeam Pack and 2 hour XP Coin
250K-FINALS-GALAXY-OPAL-PLAYER—Redeem for an Opal Player Pack
250-THANK-YOU-MYTEAM-COMMUNITY—Redeem for 25k MT or 150 Tokens
NBA2K-LAL-GSW-SUNDAY—Redeem for a Series 2 Pack and a 2-Hour Double XP Coin in MyCareer
OKC-PHX-SZN5-2K23—Redeem for a MyCAREER and MyTEAM Pack
MyTEAM-DIAMOND-DEVIN-BOOKER-4U—Redeem for a Diamond Devin Booker Card
FINAL-GAMEDAY-ALL-STAR-PACK—Redeem for an All-Star Pack
FINAL-GAMEDAY-DIAMOND-SHOES—Redeem for a Diamond Shoe Pack
ALL-STAR-JORDAN-23-IN-MYTEAM—Redeem for a Diamond Michael Jordan Card
SZN4-CAV-PEL-AS23—Redeem for 1 Hour XP Coin and a MyCAREER and MyTEAM Pack
MyTEAM-RUI-HACHIMURA-C7P55—Redeem for a Rui Hachimura Card
MyTEAM-OUT-OF-ORBIT-KMART-EV6K—Redeem code for a Diamond Kevin Martin
NBA2K-SAT-76ERS-NUGGETS—Redeem for a MyTeam Pack and Apparel
2K23-MyTEAM-HA-SEUNG-JIN-X8WN—Redeem for an Amethyst Ha Seung-Jun
KOBE-81-POINTS—Redeem for an Amethyst Kobe Bryant
2K23-MyTEAM-LNY-JEREMY-LIN-17—Redeem for an Amythest Jeremy Lin
NBA-2K23-PARIS-SZN4—Redeem for the France Prize Ball
HAPPY-MLKDAY-2K23-TGH3—Redeem for 2 XP Coins, Apparel Items, and MLK Name Plates
MYTEAM-MLK-DAY-2K23—Redeem for Deluxe Pack
HAPPY-HOLIDAYS-PD-FOR-YOU—Redeem for the Pink Diamond Klay Thompson, John Wall, Dwight Howard, Draymond Green, or Lonzo Ball
Some Expired Codes
LADIESDANCE-DUJE4—Redeem for a Play Indicator
MAIDSAMILKING-X3C88—Redeem for a green release Animation
SWANSASWIMMING-A4WKR—Redeem for a Christmas Shirt
FRENCHHENS-NEZRU—Redeem for Christmas arm sleeves
TURTLEDOVES-R2G5Q
PARTRIDGE-P9LFX—Redeem for an ugly sweater
LAL-MIL-SZN3-2K23
HAPPY-THANKSGIVING-MYTEAM—Redeem for Thanksgiving Pack with a non-auctionable Amethyst or higher player
HAPPY-THANKSGIVING-3R9T—Thanksgiving Banners and 2-Hour Double XP in MyCareer
HAPPY-HALLOWEEN-IN-MyTEAM—Redeem for Trick or Treat Exchange card
MYTEAM-SILENCERS-PACK-3HWPC—Redeem for Silencers Pack
JPPGB-24J8S-VVJZQ-65GD6-533J7—Redeem MyCareer code for x3 Gatorade Boosts, 30 minute 2XP Coin, and a shirt
CONGRATS-HOF-HARDAWAY—Redeem code for Heat Trophy Case Pack
CONGRATS-HOF-MANU—Redeem code for Spurs Trophy Case Pack
2KDAY-IN-MyTEAM-NBA2K23—Redeem code for #2KDay Option Pack
Frequently Asked Questions
What are NBA 2K23 Locker Codes?
NBA 2K23 Locker Codes are courtesy of  developer by using codes that instantly grant you exclusive rewards –  VC, trophy packs, dazzling cosmetics, and more.
How Do I Redeem My NBA 2K23 Locker Codes?
These codes can help you redeem your NBA 2K23 Locker fast and simple. Check the step by step guide below —
Go to the My Team menu.
Select My Team Community Hub.
Select Locker Codes.
Enter the code into the text box and submit it.
How do I get more NBA 2K23 Locker Codes?
We are constantly sending our loyal subjects out to find new NBA 2K23 Locker Codes. But if you want to try to find some yourself, we suggest you start by adding joining the official Discord server to receive them. Nevertheless, we will update our GPO codes anytime one is released.
Why aren't my codes working?
Mind you, some Roblox codes exceptionally expire speedily and may even become inactive after 24 hours or less. If you attempt to enter a code and it says Code Expired, that code is no longer active and, regrettably, cannot be redeemed. There is nothing you can do to fix this issue, the code is simply unobtainable.
If you attempt to type in a code and it says Invalid Code, this means that you've likely mistyped the code or neglected to use the correct capitalization. If this happens, try to retype and re-enter the code once more, being sure to copy it exactly as it's written!
There you have it, all the latest NBA 2K23 Locker Codes. We'll keep a keen eye out for new promo codes and add them to this list when the developer makes them available. Thank you for reading to the end.
If you're looking for codes for other games, we have Royalty kingdom 2 codes, Build A Market Codes, Rocket league codes posts.
Last Updated on May 20, 2023 by Danny