Looking for Mypcr-test com reviews? Search no more. This review provides enough information about Mypcr-test.com. Due to the rise in online scams, we provide genuine reviews that help you decide if a platform is scam or legit or worth your time. Do not disclose your details to any platform or pay for any service without checking its authenticity.
Mypcr-test.com Scam Exposed
Quite recently people in the UK started recieving a fake NHS PCR Test text message  which read as thus "NHS: You have been in contact with someone who has the Omicron Variant. You must order a free PCR testing kit here: hxxps://mypcr-test.com".
Mypcr-test.com is a HUGE SCAM and the handiwork of fraudsters. Please don't fall victim by exposing your personal details or paying any money to these fraudsters. The website domain was only purchased yesterday, 5th of January 2022 according to whois lookup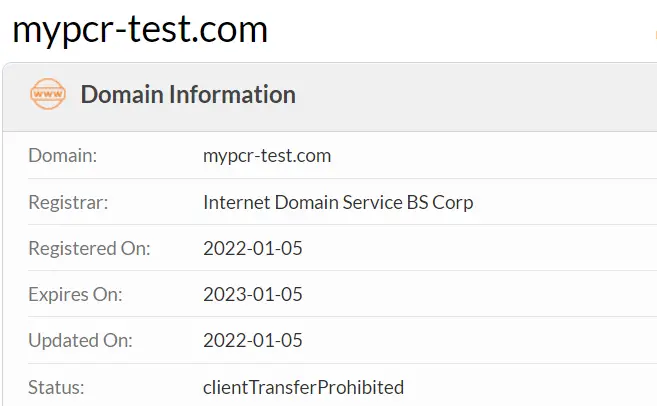 Earlier today when they discovered that their scam has been busted, they started redirecting their website to the official NHS website.
Beware of the Mypcr-test.com covid pcr test scam!