Do you want to buy The MangoLift Bra from MangoLift.co? Do you want to find out if The MangoLift Bra is authentic and worth your money? Read this review to find out more about The MangoLift Bra.
What is The MangoLift Bra?
 The Mango Lift Bra is aback smoothing bra that Provides instant sculpting of breasts shape & contour against sagging, creating a perkier & smoother shape with full support. The lifting support provides a subtle push-up while also pulling back shoulders for better posture. The MangoLift Bra, With its extra-wide band, it smoothens out the back bulges that a regular bra usually causes, and even corrects underarm skin which is usually excessively shown.
It has a 4 way stretch fabric, for a relaxed fit and instant back and side smoothing, It also has an easy front closure, large hooks and eyes for easy on and off.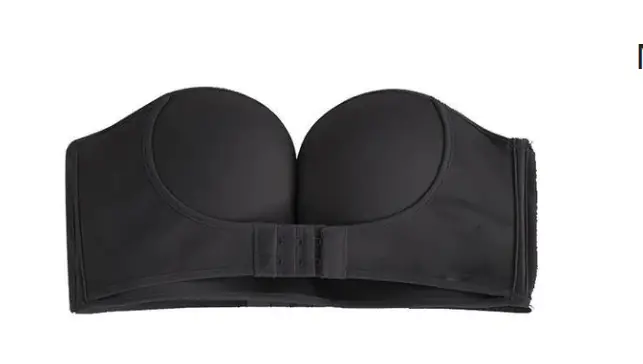 The MangoLift Bra are Available in different cup sizes. It comes with a built in padding and a Vshape design which gives a good shape seeing as it is strapless
Inasmuch as the The MangoLift Bra looks legit, the main concern of this review is to ascertain if it lives up to its name, and this review would expose all that is needed to know about it.
Is The MangoLift Bra Worth your Money?
In as much as the Bras look comfortable and authentic , there are however negative customer reviews online about this bra.
Some customers had this to say:
I ordered a strapless bra from Mangolift. I ordered my size and not only was it way too small it flipped over with any movement I immediately asked if I could get my refund. I have been told I can but they will not send me the address to ship it to. I have 2 more weeks till I cant return it. I get emails telling me they will give me a discount on another bra. Then when Zi asked again for the return address they said they turned it over to the billing **** and they would contact me. From reviews Ive read they stall till the 30 days is up. If they can send sn email I dont know why they dont include the return addresd.

Sha
Took almost a month to get here with vague af shipping updates and only came with one strap. The bra itself is mediocre and not worth the money when you can get it elsewhere for cheaper and the same quality. The second strap that goes underneath does absolutely nothing and the cups came in shaped weird. Only upside is that it stays put more than others.

Cadence
Some Features Of The MangoLift Bra
It has gravity resistant seamless front closure design which helps hold the bust in place while also conforming to the ribcage.
Sizes 34-50, A-DD(E) (US Sizes
It is T shirt Friendly
It is made with cotton and nylon blend.
It offers full coverage.
It has a easy front closure design
It is machine washable.
pros
  It is made with breathable fabric
It hide side bulges and back fat
It is hand and machine washable.
It improves posture and provides seamless fitting.
cons
There are negative reviews online about the website selling it.
Conclusion
From every indications, it is not really clear if The MangoLift Bra is authentic as there are negative customer reviews online and the website was recently created . Click here to read about other bras we have reviewed. Before buying one has to do detailed and thorough research online so as not to get scammed and tread with caution.
Do this If you have been Scammed!
Have you been Scammed? Here are some things to do if you've been scammed.
Contact your bank and and file complaints also request for a new debit card. If you used Paypal as a method of payment you should document the transactions for future purposes, you can do this by keeping a screenshot.
In as much as online shopping has made life easier and simpler, one ought to be careful when ordering things online to avoid the risk of a hacked credit card and overcharged fees. Before ordering things from an online store check out the following.
The website age, A return address, Customer Reviews and its social media presence.