Attention gamers! Running low of gems? Are you looking to get more in-game rewards? We welcome you to our active Infinity Kingdom Codes guide where you get all the help boosters you need. It's never bad to get a boost to reaching different milestones.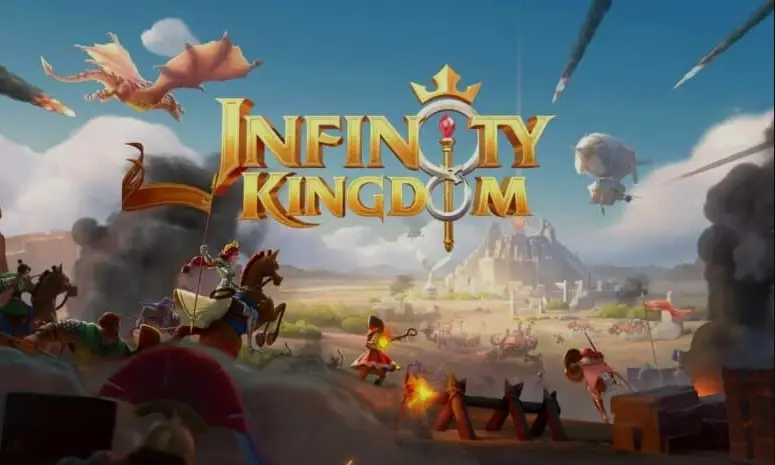 Infinity Kingdom requires you to conquer cities by gathering a variety of different heroes together and send them into battle. Also, players have got the task to defend their land against evil gnomes while protecting themselves at the same time.
To become successful, you will need some in-game codes to get started. See codes below.
Working Infinity Kingdom Codes
toffee 
lollipop 
pastry 
sweetik 
ostrich 
magpie 
marmot 
Brim 
enjoyik 
Malos 
hemlock
magnolia 
juniper
Aprilfools 
Ignis 
Glint 
Ramadankarim 
IK555 
IK777 
IK999 
IK888 (Rewards: 300x Gems, 3x Philosopher's Stone, 8x 30m Speedup, 10x Market Order, 1x Random Teleport)
infinity (Rewards: 1x Rare Dragon Chest Key, 1x Medium Speedup Chest, 3x Medium Resource Optional Chest, 1x 4h Protection Barrier, 100x Gems)
How Do I Redeem Infinity Kingdom Codes?
These codes can help you redeem your Infinity Kingdom fast and simple. Check the step by step guide below —
Start up the game
Tap on your player avatar (Lord Info menu) in the top left corner of the screen
Open the Settings option
Find the Redeem button and tap on it
Type in your code and then press Confirm
Inactive Codes
custard
gelato
bundt
Beak
sakura
Tranz
Rayanplays
Sunbeam
camelia
narcissus
husky
poodle
schnauzer
Feathers
ragdoll
siamese
birman
beagle
collie
Ashes
samoyed
Parados
Sprout
Sonis
walnuts
hazelnuts
pecans
Lambert
Funus
Ember
kouglof
Scorch2023
ciabatta
focaccia
Burim
Iskra
Indra
brioche
bagel
bun
Lugus
Shachar
Nebula
spagetti
capellini
macaroni
Roxane
Plamen
Avani
marshmallow
Sirius
pretzel
croissant
Ignatius
Belenus
Zephyr
castella
babka
asemgaming
buccellato
Marina
Aurora
Saladin
pumelo
jujube
sultana
happynewik
happy2023
fruittarts
Halitus
ikpagefan
jinglebell
merryxmas
swissroll
yulelogcake
applepie
Kindra
reindeer
gazelle
salamik
candycane
FAQs
What are Infinity Kingdom Codes?
Infinity Kingdom Codes are courtesy of developer, YooZoo Games by using codes that instantly grant you exclusive rewards such as gems, stones, packages, speed-ups, and other in-game exclusives. It is available on both Apple iOS or Google Android platform.
How do I get more Infinity Kingdom Codes?
We are constantly sending our loyal subjects out to find new Infinity Kingdom Codes. But if you want to try to find some yourself, we suggest you start by joining the official Discord server to receive them. Nevertheless, we will update our codes anytime one is released.
Why aren't my codes working?
Mind you, some Roblox codes exceptionally expire speedily and may even become inactive after 24 hours or less. If you attempt to enter a code and it says Code Expired, that code is no longer active and, regrettably, cannot be redeemed. There is nothing you can do to fix this issue, the code is simply unobtainable.
If you attempt to type in a code and it says Invalid Code, this means that you've likely mistyped the code or neglected to use the correct capitalization. If this happens, try to retype and re-enter the code once more, being sure to copy it exactly as it's written!
There you have it, all the Infinity Kingdom Codes. We'll keep a keen eye out for new freebies and add them to this list when the developer makes them available. Thank you for reading to the end.
If you're looking for codes for other games, we have New club penguin codes, Grand piece online codes, Royalty kingdom 2 codes, Build A Market Codes, Rocket league codes posts.