Attention gamers! Get some extra freebies for a fantastic adventure! Ready for that Guardian Tales Codes. We welcome you to our handy list and guide so you can get all the help you need.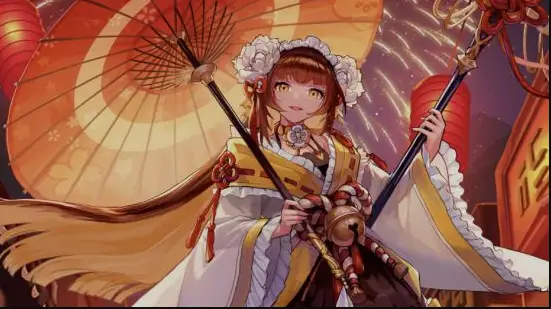 Guardian Tales is an amazing game involving different mind-blowing animations, in-game items, and unique and powerful characters. This game was developed by Kong Studios and later on published by Kakao Games in 2020.
In that case, let's jump into the codes. Please use these.
List of Guardian Tales Codes
The good news for you is that we have revealed some active codes to redeem special items. Take a look —
SEAL – 50 stamina
PLITVICE – ten hero crystals
SUNFLOWER – 20 dream evo stones
DOORMAT – 500 gems
CHAINS – 200 stamina
TRAFFICSIGN – 220k gold
RED – 200 stamina
CITYOFSHEN – ten hero crystals
SEVEN – 500 gems
Expired List
2022SYMPHONYTALES
SCRIPTORIUM
PHANTOM
SPECTER
GT2YEAR
GT4EVER
HAPPYBIRTHDAY
SHINYPRESENT
BIRTHDAYWISHES
MEMORYLANE
HEREISCAKE
VAMPIREORDEMON
AFTERNOONPICNIC
LIBERAMECHA
CLOVER
FOURLEAF
EMERALDPALACE
DEMONSBLOOD
XELLOS
BINGO
SLAYERSNEXT
LINAINVERSE123
GOURRYFORFREE
COLLABORATION
WorldColdCoffeeWarm
WinterBluesWho
HAPPYNEWYEAR
FRESHSTART
GIVECOFFEE
LOVEISINTHEAIR
EARTHORFIRE
TIGERYEAR
CHOCOLATECUPID
CHOCOLATEROMANCE
HOLIDAYSPIRIT
XMASCAROL
SILENTNIGHT
HAPPYHOLIDAYS
ARECOUPONS
FORXMAS
ALLWEWANT
THISWASH4LLOWEEN
PR1SONBR3AK
1NTERMISSION
DRUIDK4NNA
shenmountain
SUCCUBUZZ
TR4V3L
warlord
archenemy
Skgrdn
KNTBRY
M1R1FT
playworld13
PRIVATENYAN
GREATKATSBY
BATQUEEN
BIRTHDAY
android
Dungeon
TEATAN
RANPANG
INVADER
BARI
Heavenhold
Yuze
guardian123
tales456
FAQs
How To Use The Guardian Tales Codes?
These codes can help you redeem your Guardian Tales in simple and fast steps. Check the step by step guide below —
Start up the game
 Click on the options icon located on the top right corner of the screen
After that click on the Accounts settings button and find the Enter Coupon Code option.
Enter the redeem code in the required place and then click on the Confirm button. (You can use redeem codes from the above-mentioned list).
Collect your rewards from the mailbox.
How do I get more Guardian Tales Codes?
We are constantly sending our loyal subjects out to find new Guardian Tales Codes. But if you want to try to find some yourself, we suggest you start by joining the official Discord server to receive them. Nevertheless, we will update our codes anytime one is released.
Why aren't my codes working?
Mind you, some codes exceptionally expire speedily and may even become inactive after 24 hours or less. If you attempt to enter a code and it says Code Expired, that code is no longer active and, regrettably, cannot be redeemed. There is nothing you can do to fix this issue, the code is simply unobtainable.
If you attempt to type in a code and it says Invalid Code, this means that you've likely mistyped the code or neglected to use the correct capitalization. If this happens, try to retype and re-enter the code once more, being sure to copy it exactly as it's written!
There you have it, all the valid Guardian Tales Codes. We'll keep a keen eye out for new promo codes and add them to this list when the developer makes them available. Thank you for reading to the end.
If you're looking for codes for other games, we have Delivery simulator codes, Night agent redeem codes, Build A Market Codes, Rocket league codes posts.
Last Updated on May 1, 2023 by Danny