We're back with FRAG Pro Shooter Codes that will help you get the latest working and updated codes. Scroll till the very end to get answers to FAQs such as how to redeem these codes, where to find new ones and more.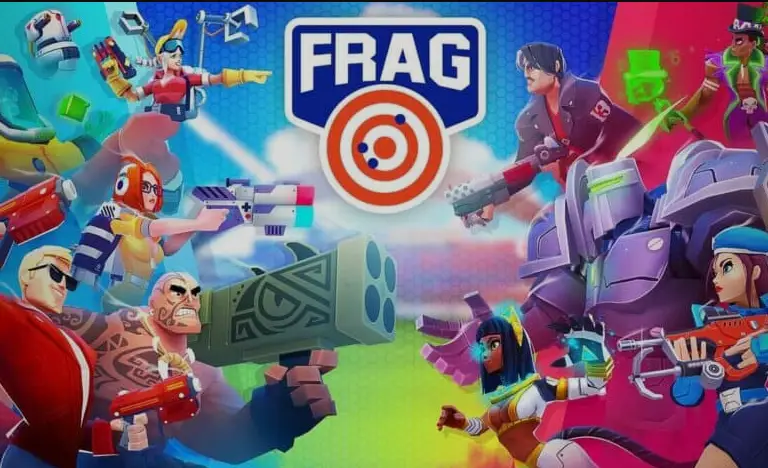 FRAG Pro Shooter game requires players have to take part in an amazing 1v1 online fight which is held against other players. You can take part in a duel with players from across the globe.
These codes reward you with free in-game goodies.
Active FRAG Pro Shooter Codes
PRER8Q—10000 gold
DISYQ5—10000 gold
SURQHC—20 gems and 1000 gold
KANE47—25 gems
KANUU9—25 gems
Expired Codes
KANNRT
KANK7Y
KANHN3
KANCKC
KANJGU
DISU6A
KAN82F
PRENNU
KANGVY
KAN5HJ
KANDD3
KAN2YN
KANAT7
KANYFS
SURGUP
KANUUX
KANRC2
KANZ6K
KANNR6
KANVMP
KANK8B
KAN2YD
KANHPF
KANPJY
KANYFH
KAN6B1
KANE5J
KANL13
KAN3Q5
KANRCQ
KANNSU
KANFY1
KANNSJ
KANK9N
KANS57
KAN1ZQ
KAN9U9
KANHQS
KANVYN
KAN741
KANIBD
KANSGN
KAN4M1
KANFSD
KAN162
KANMIP
KANYN2
KAN8UI
BRSVIP
GNSVIP
FLGVIP
FRAG Pro Shooter Codes FAQs
What Is FRAG Pro Shooter Codes?
FRAG Pro Shooter Codes are courtesy of developer, Oh BiBi by using codes that instantly grant you exclusive rewards. It is available on mobile devices, such as Android, iOS, etc.
How To Use The FRAG Pro Shooter Codes?
These codes can help you redeem your FRAG Pro Shooter fast and simple. Check the step by step guide below —
Launch the game, and click on the "Shop" tab on the left side of your screen.
Scroll below and find "Gift Code".
Enter the above codes in the "Enter Gift Code" section.
Click the "OK" button 
How do I get more FRAG Pro Shooter Codes?
We are constantly sending our loyal subjects out to find working FRAG Pro Shooter Codes. But if you want to try to find some yourself, we suggest you start by joining the official Discord server to receive them. Nevertheless, we will update our codes anytime one is released.
Why aren't my codes working?
Mind you, some codes exceptionally expire speedily and may even become inactive after 24 hours or less. If you attempt to enter a code and it says Code Expired, that code is no longer active and, regrettably, cannot be redeemed. There is nothing you can do to fix this issue, the code is simply unobtainable.
If you attempt to type in a code and it says Invalid Code, this means that you've likely mistyped the code or neglected to use the correct capitalization. If this happens, try to retype and re-enter the code once more, being sure to copy it exactly as it's written!
There you have it, all the active FRAG Pro Shooter Codes. We'll keep a keen eye out for new freebies and add them to this list when the developer makes them available. Thank you for reading to the end.
If you're looking for codes for other games, we have New club penguin codes, Grand piece online codes, Royalty kingdom 2 codes, Build A Market Codes, Rocket league codes posts.