Its almost Christmas and I bet you are looking for a unique Christmas Gift for youer kids. You must have come across the Fantasy Pillow and ant to know more about it. Well you are just at the right place! Do you want to buy the Fantasy Pillow? Do you want to find out if the Fantasy Pillow is an authentic Pillow? Read this review to find out more about the Fantasy Pillow.
What is Fantasy Pillow?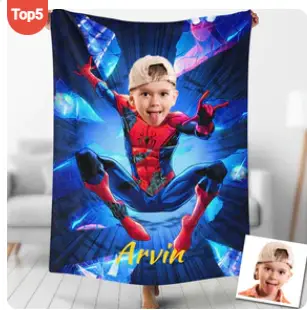 Fantasy Pillow is a customized, personalized pillow. All you have to do is to turn your child, friend, lover into a custom pillow by using their high definition picture, send it in to Fantasypillow.com and watch them do their magic.
 According to the official website, you can turn your best friend into a huggable, cuddly_photo doll pillow that you can take with you wherever you want. These Custom Face Pillow are the cuddly companions that replace your friend or lover when he or she happens to not be around. Taking your custom photo pillow when you travel or sleepover away from home so you can feel like they are still by your side.
It is made with soft fillings which are light, elastic and fluffy. It is also made with comfortable fabrics, soft, non-irritating, skin friendly and breathable. It Fits all kinds of occasion such as Bridesmaid Gift, Wedding Gift, Bridal Party Gift, Bridal Shower Gift, Christmas Gift, Pet Photo Gift, Pet Loss Gift, Dog Cat Lover Gift, Personalized Handmade Gift, Custom Gift Pillows
The Different Designs Of Fantasy Pillow
Minime Pillows
These are basically your miniature. It includes the complete shape of the pillow in the form of your body with your picture on your head.
Custom Pillow
These are pillows customized according to the clients preference.
Throw Pillows
These are soft pillows that your kids can play with.
Beach Towels
These are towels customized according to the clients preference too.
How To Get A Customized Fantasy Pillow
Step 1
Find your Favorite design and upload any high definition picture you like.
Step 2
Take care of your design and Ship your personalized prduct.
Step 3
Have fun with it or gift to your loved ones.
Inasmuch as the Fantasy Pillow looks legit, the main concern of this review is to ascertain if the pillow lives up to its name, and this review would expose all that is needed to know about it.
Is Fantasy Pillow Authentic?
It is not really certain if the Fantasy pillow is an authentic brand, this is because apart from the reviews which are internally generated on the website, there are no other reviews online about this pillow.
Some Features Of the Fantasy Pillow
Soft, cool, and breathable hypoallergenic natural fabric
It comes in varieties.
pros of the Fantasy Pillow
 Suitable for Almost Anyone
Serves as an ideal gift
cons
The product is currently unavailable on Amazon.
It is expensive
Conclusion
From every indications, it is not clear if the Fantasy Pillow is authentic , just like the Nuzzle pillow, but there are however some downsides about it. Before buying one has to do detailed and thorough research online so as not to get scammed and also buy from the official website.
Do this If you have been Scammed!
Have you been Scammed? Here are some things to do if you've been scammed.
Contact your bank and and file complaints also request for a new debit card. If you used Paypal as a method of payment you should document the transactions for future purposes, you can do this by keeping a screenshot.
In as much as online shopping has made life easier and simpler, one ought to be careful when ordering things online to avoid the risk of a hacked credit card and overcharged fees. Before ordering things from an online store check out the following.
The website age, A return address, Customer Reviews and its social media presence.