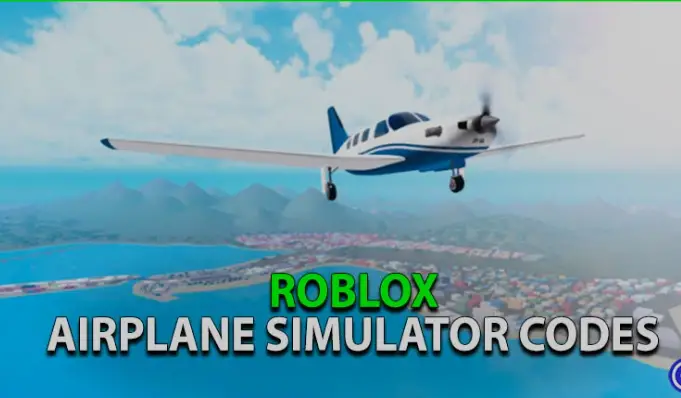 Do you want to complete your flight missions and explore new cities while earning? Today, we'll share and guide you through the process of how to redeem the Airplane Simulator Codes.
The Airplane Simulator is an exciting adventure game with an array of planes and locations for you to explore. You can play by being a private contractor pilot and transport cargo and people to different places around the Roblox world.
We have a handy of Airplane Simulator Codes list that gives you some extra points such as extra items and cosmetic skins for your avatar. Please use these.
Active Airplane Simulator Codes
The good news for you is that we have revealed some active codes to redeem variety of items like Nitro, player titles, and wheels, and other special points to achieving your goals. See yourself —
1YEAR (45k Cash (New)
HALLOW (25k Cash (New)
500K (50k Cash (New)
Rescue (Cash)
Some Expired Codes
To save your time and disappointment, we will be mentioning some expired Airplane Simulator codes for you and other players to look at. See below —
SKYFIGHTERS
300k
SPACE
COLORS
RACE
AF1
ANGEL
MILITARY
FOOL
LIKES1500
RELEASE
UPDATE5
200KMEMBERS
NEWYEAR
STUNTS
LIKES20K
LIKES10K
5000LIKES
Frequently Asked Questions
What are Airplane Simulator Codes?
Airplane Simulator Codes are courtesy of Fat Whale Studio, the developer, by using codes that instantly grant you exclusive rewards. 
How Do I Redeem My Airplane Simulator Codes?
These codes can help you redeem your Airplane Simulator Codes fast and simple. Check the step by step guide below —
Load the game
Click the Settings button
Enter the code
Redeem!
How do I control the plane in Airplane Simulator?
There are a few basic controls you need to know to get started, but the rest of them you can learn by pressing 'T' on your keyboard while you're in a plane.
First of, you simply need to spawn it from one of the plane spawners. Once you have done that, press 'E' to start the engine, then press 'W' and 'S' to speed up and slow down. Shortly after you start moving forward, your plane will lift off the ground. Move your mouse to make the plane fly in the direction that your camera is facing. To look around without turning, hold down the Right-click button while moving your mouse. You can also set your plane on auto-pilot by pressing 'Y'.
Why aren't my codes working?
Mind you, some Roblox codes exceptionally expire speedily and may even become inactive after 24 hours or less. If you attempt to enter a code and it says Code Expired, that code is no longer active and, regrettably, cannot be redeemed. There is nothing you can do to fix this issue, the code is simply unobtainable.
If you attempt to type in a code and it says Invalid Code, this means that you've likely mistyped the code or neglected to use the correct capitalization. If this happens, try to retype and re-enter the code once more, being sure to copy it exactly as it's written!
There you have it, all the latest Airplane Simulator Codes. We'll keep a keen eye out for new promo codes and add them to this list when the developer makes them available. Thank you for reading to the end.
If you're looking for codes for other games, we have Build A Market Codes, Rocket league codes posts.